According to the latest reprots, it seems that Bitcoin is looking historically well these days. Check out the latest reports about the king coin's price below.
Bitcoin new prediction is out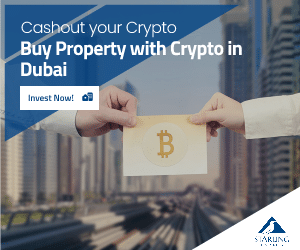 In an update on Bitcoin's on-chain activity, Jamie Coutts, a crypto market analyst at Bloomberg Intelligence, has revealed that BTC is displaying historic strength in two key metrics despite its low prices.
According to Coutts, the number of "HODLers" (BTC holders who rarely sell) has reached an all-time high, as have the transactions on the Bitcoin blockchain.
However, Coutts also notes that the median value of each transaction has decreased by 98.4% in the last three years, its lowest point since 2013. Despite this, Coutts believes that blockchain activity is on the rise, but BTC's economic value is currently struggling.
"Bitcoin on-chain update:
HODLers are at all-time highs.
Transactions are at all-time highs.
Active entities in 85% percentile of last five years.
Value $ moving down 30% in 12 months.
Median Value $7.72 – lowest since 2013!"
Recent transaction activity on the Bitcoin network highlights the popularity of inscriptions, which allow BTC holders to add extra data to individual satoshis.
This trend has persisted for several months and suggests that Bitcoin is more than just a passing fad. According to Dune Analytics, inscriptions have generated over $56 million in fees since Bitcoin's inception.
However, despite promising on-chain signals, BTC faces pressure from a lack of global liquidity.
Historically, Bitcoin's market cycles have coincided with liquidity expansions and contractions, and until this trend reverses, the value of Bitcoin is unlikely to rise and may even decline.
Bitcoin in the news
A well-known crypto analyst with 418,000 followers on X, who goes by the name of TechDev, has identified three key factors that suggest Bitcoin (BTC) is on track for another surge to new all-time highs.
TechDev has dubbed this the "3-prong signal," which has previously predicted the four previous BTC rallies to new highs. To support his prediction, TechDev compares a Bitcoin price chart with three other indicators.
The first is his own "global liquidity signal," which compares the dollar index (DXY) and Chinese 10-year bonds (CN10Y) against the balance sheets of major central banks. This signal attempts to illustrate global cycles of dollar liquidity.