New Crypto Smartphone, HTC's Exodus, Will Support Bitcoin (BTC), Says Charlie Lee
Crypto adoption has been going great this year, and more moves have been made that are supporting this huge goal of the crypto community.
The Taiwanese smartphone and electronic tablets maker HTC said that its blockchain-powered smartphone, Exodus will support LTC.
Litecoin creator, Charlie Lee confirmed that HTC's latest smartphone would support LTC via the second-layer payment solution, Litecoin Network (LN).
HTC says that the phone will continue to support BTC.
HTC to launch the Exodus 1s in Q3 2019
HTC plans to launch a cheaper version of the smartphone that's called the Exodus 1s during the Q3 of 2019.
According to the latest info coming from the Daily Hodl, the smartphone serves as a node on a blockchain that's developed by HTC.
User data is updated and preserved on the blockchain in the most secure way and also on the device at the same time.
It's essential to note that all the Exodus mobile phones allow users to store their digital assets in a built-in cold wallet.
Following HTC's recent partnership with the developers of CryptoKitties, a highly popular game that's built on the Ethereum network, the Exodus also lets people play this cool game.
Charlie Lee is an advisor for the development of the smartphone
The online publication notes that Charlie Lee has signed on as an advisor for the ongoing development of HTC's Exodus smartphone.
Met the HTC Exodus team last week and was really excited to hear the phone will support LTC and Lightning Network on Litecoin natively! I will be an advisor as I see having a secure crypto phone that makes LN simple is needed for mass adoption.

P.S. No, they will not remove BTC. https://t.co/WQcygPVst0

— Charlie Lee [LTC⚡] (@SatoshiLite) July 30, 2018
Someone said: "This is above and beyond my expectations considering the bearish year thus far, and one can only hope that after all the many positive things happening with #LTC #LN #LitePay and LTC leading the way with seniority/transparency/credibility/real-world utility"
The same user Tweeted: "One can only hope that people finally recognize the value and hard work by you, the foundation and the most dedicated, and loyal community. When will price/value/ respect the solidarity, tech, hardwork, and vision that only the LITE can offer?"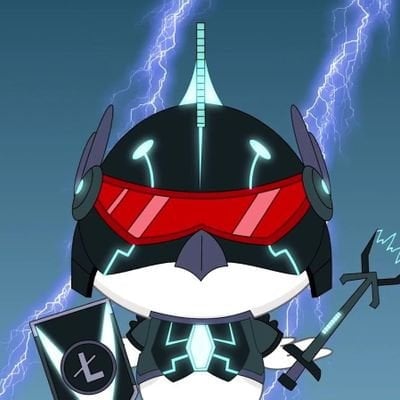 Charlie Lee
Ex-Google engineer, Charlie Lee is the creator of Litecoin and MD of the Litecoin Foundation. Previously Director of Engineering at Coinbase, Lee now focuses full-time on Litecoin. To enhance fungibility and privacy of LTC, integration of MimbleWimble has begun, however Lee has recently announced a crowdfunding launch to fund the development.
An experienced finance writer for more than 10 years, active industry watcher, and gadget enthusiast.
CEX.IO
Coinbase
Binance
Lasted news