There are new optimistic predictions about the prices of some digital assets, according to the latest reports. Check them out below.
Ethereum and ETH rivals predictions are out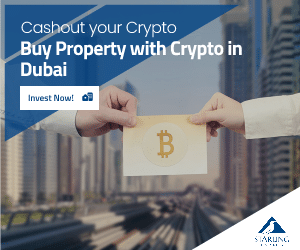 According to the latest reports, an important crypto strategist is unveiling his top altcoin picks amid the crypto pullback, which includes Ethereum (ETH) and three of its challengers.
Michaël van de Poppe recently said that he is positioned for huge rallies in smart contract platforms Ethereum, Cardano (ADA), Avalanche (AVAX), and Fantom (FTM), as well as blockchain scaling solution Polygon (MATIC).
"I've bought approximately 1.1 million FTM tokens around $0.21-$0.22 for around $245,000. Got some more longs on ETH, ADA, MATIC, AVAX totalling around $650,000 in longs."
He continued and said this:
"Ready to sell for 30-150% profits. All are actually already positions and filled."
Van de Poppe also made sure to tell his followers that he will exit his FTM position if Fantom drops below $0.175.
He also shared a chart of Fetch.ai (FET). Just in case you don't know, this is a platform that aims to bring together technologies such as machine learning, artificial intelligence and blockchain, to illustrate why he's bullish on altcoins.
"Posted this one on FET [Fetch.ai] a while ago, but pretty much sums up my view on altcoins overall."
The analyst also addressed Ethereum, and Van de Poppe says ETH trading below $1,000 is a massive opportunity for bulls.
"Triple-digit ETH is also a chance of a lifetime."
At the time of writing, ETH is changing hands for $1,137, down over 10% in the past day.
Ethereum in the news – ETH bulls are around the corner
It's been just revealed that an important crypto analyst says one Ethereum (ETH) challenger is beginning to flash signs of strength despite the sustained bearish trend across the digital asset markets.
Pseudonymous analyst Pentoshi said just recently that smart contract platform Solana (SOL) looks bullish as it continues to stay afloat despite last week's sharp correction.