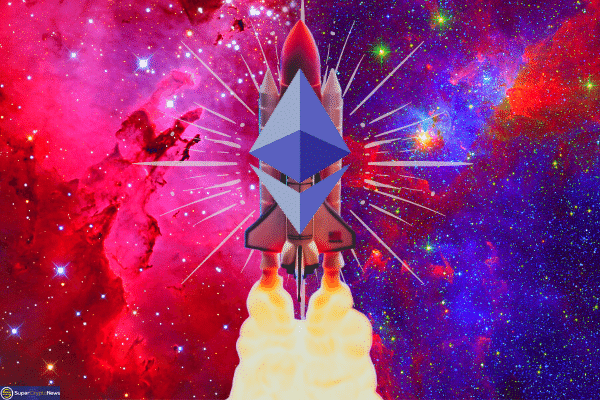 Ethereum, along with Bitcoin, has been seeing a strong correction these days. At the moment of writing this article, ETH is trading in the green, and the digital asset is priced at $1,643.83.
There have been all kinds of bullish predictions about the price of ETH, and now, there's a fresh one right off the oven dropping in the crypto space.
ETH has massive upwards potential
The online publication the Daily Hodl notes that the co-chief investment officer of blockchain investment fund Pantera Capital said that ETH has massive upside potential in the current market cycle.
In a recent blog post, Joey Krug said that ETH's dominance in smart contract transactions would be the key trigger of a huge price surge.
"The vast majority of the value in that system (decentralized finance) is transacting on top of smart contracts written on Ethereum. The net present value of the global settlement layer's transaction fees for all of finance is a considerable number," he said.
Krug cited Ethereum's rising revenues since the start of 2020, which, according to his data, have surged by more than 39,000% since the start of 2020.
He explained that "Even after its recent run-up, it still trades at a P/S ratio of 40x, which will become earnings for ETH stakers when value switches to Ethereum 2.0. Revenue on Ethereum has grown over 400x since January 2020."
ETH could hit $18k
The online publication mentioned above notes that he believes ETH could soar as high as $18,000 in the current bull run.
"It's an insanely cheap asset compared to anything else in the public markets with that kind of growth relative to its revenue multiple. It's not entirely crazy to see Ethereum being able to 5–10x from here, especially when compared to traditional equities markets…" he said.
He also highlighted the fact that DeFi is here to stay and things will only go upwards price-wise due to the rising confidence in DeFi.