New Grayscale Overview On Stellar (XLM) Is Out
Stellar recently made headlines when it's been revealed that they are making huge efforts to bring XLM into the mainstream.
Bringing XLM into the mainstream
Stellar co-founder Jed McCaleb stated not too long ago that the Stellar Development Foundation is working on taking a more proactive approach to creating real-world adoption of digital assets.
The mainstream adoption of digital assets has been one of the most important goals that the crypto industry had for 2019.
There have been a lot of moves that took place in the crypto space and support this important aim.
We reported that at Blockchain Week in San Francisco, McCaleb said the team is gearing up to announce a bunch of new apps that should help bring XLM into the mainstream.
"There's a lot of hype and a lot of excitement, but where's the actual use by people in the world other than speculation? Which I think is fine, by the way. But it would be cool if people were doing stuff beyond that," he said.
Grayscale releases new overview on Stellar
Now, the institutional asset manager Grayscale released a new overview of Stellar lumens.
This addresses the coin's "near-instant transactions" and efforts that are made by the Stellar Development Foundation to boost the technical development and adoption of the network as well.
"Together, XLM and Stellar strive to achieve greater financial inclusivity, by connecting entities ranging from merchants and financial institutions to individual users, especially those without access to traditional banking services…" the report says.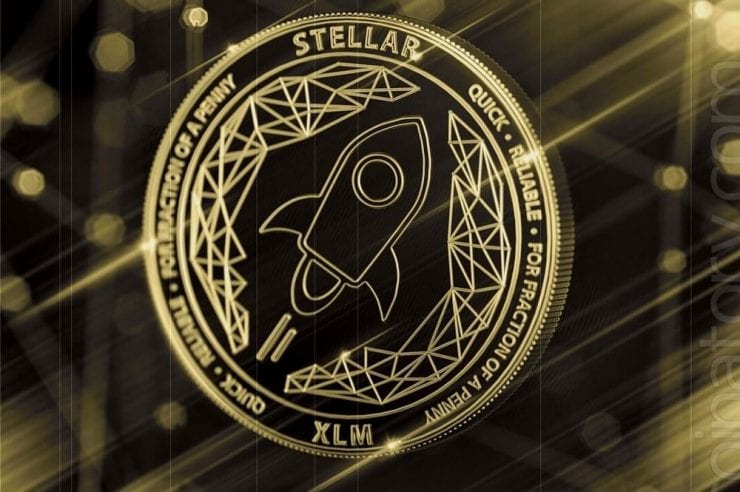 Stellar is now piloted for institutional financial use cases by Fortune 500 and companies such as IBM and more for cross-border payments and securities tracking and settlement.
You should check out the complete report on Stellar.
In terms of pricing, XLM is also struggling to recover after recent market crashes, and the coin is trading in the red at the moment of writing this article.
Jed McCaleb
Jed McCaleb is the CTO of Steller, which is an open-source, protocol for digital currency to fiat money. Prior to co-founding Steller, McCaleb was also the founder of Mt.Gox exchange as well as serving as the CTO to Ripple and is also known for creating Magic: The Gathering Online Exchange, and the peer-to-peer eDonkey and Overnet networks.
CoinMarketCap
CoinMarketCap is a website that provides cryptocurrency market cap rankings, charts, and more. It was purchased by Binance for $400M in 2020.
I am a technical writer, author and blogger since 2005. An industry watcher that stays on top of the latest features, extremely passionate about finance news and everything related to crypto.