It has been just revealed the fact that there are some new highs waiting to embrace Bitcoin these days. Check out the latest reports about the matter below.
Bitcoin new price targets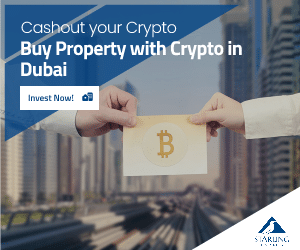 A prominent crypto analyst believes that Bitcoin (BTC) may reach new highs sooner than expected.
Michaël van de Poppe, a crypto trader with a following of 673,300 on X social media platform, advises traders to view any potential drops in the coin's rise as investment opportunities.
He states, "In fact, Bitcoin reaching new highs is closer than we think. Buy the dips."
As of writing this, BTC is worth $36,520, marking a 0.5% increase from the last day. Van de Poppe has set a high target for the decentralized finance (DeFi) blockchain Injective (INJ) altcoin.
"This one is showing a ton of strength.
If there's going to be a retest, then I think the area at $15.30-15.75 is a must-hold area and, therefore, a long zone.
Target might be $22 if it breaks the high."
As of writing this message, INJ is valued at $16.72, which is a 2% decrease from the previous day. In regards to the layer-2 (L2) blockchain, Arbitrum (ARB), a trader predicts that Ethereum's (ETH) L2 will continue to increase.
The trader gives an update on ARB, stating that although it didn't reach the exact levels mentioned in the chart, it followed the same theory.
After experiencing a correction and retest, ARB is now seeking new highs at $1.36. At the time of writing, ARB is trading at $1.11, which is a 1% decrease over the last 24 hours.
The trader also notes the significant progress of Chainlink's (LINK), stating that it shows "massive strength" for the leading blockchain oracle.
"Massive strength on the markets, and also on Chainlink.
I'm not sure whether we'll be seeing the level at $12.50-$13.20.
If we do, then I'm interested to buy the dip before LINK goes to $20."