Accoridng to the latest reports it seems that PayPal managed to hold in their accounts $600M worth of crypto. These were mostly BTC and ETH.
PayPal financial crypto reports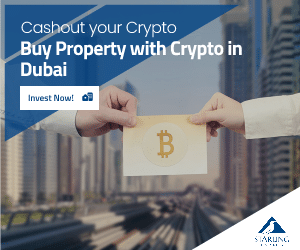 It's been just revealed that the payments giant PayPal held hundreds of millions of dollars worth of crypto assets last quarter, most of it being Bitcoin (BTC) and Ethereum (ETH).
According to PayPal's annual financial report to the U.S. Securities and Exchange Commission (SEC), "the payments platform held about $604 million worth of digital assets, including $291 million worth of BTC and $250 million worth of ETH, in Q4 2022."
The records also indicated that PayPal held $63 million of other unnamed digital assets. According to PayPal, it held onto crypto assets as a means of benefiting its customers.
"Due to the unique risks associated with cryptocurrencies, including technological, legal, and regulatory risks, we recognize a crypto asset safeguarding liability to reflect our obligation to safeguard the crypto assets held for the benefit of our customers, which is recorded in accrued expenses and other current liabilities on our consolidated balance sheet."
Back in December we revealed the fact that according to a recent announcement that has been released by MetaMask, the crypto wallet developed by Ethereum would be integrating PayPal into its platform in order to provide investors in the US with an easy way to buy ETH, according to the latest reports.
Here are some of the very important quotes that have been revealed by the online publication the Daily Hodl:
"Today, ConsenSys, a market-leading Web3 company, announced that US MetaMask users will be able to purchase crypto (ETH) from within the app using PayPal. MetaMask will be the first Web3 wallet to leverage PayPal to drive more successful on-ramp transactions."
Stay tuned for more news and make sure to check out the crypto markets as well.