The crypto market looks good today with the most important coins trading in the green. Ethereum challenger Solana is also trading in the green, and the digital asset is priced at $22,284.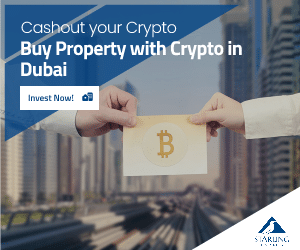 There are new price predicitons involving the coin out, and you can see the latest one below.
Solana price prediction is out
It's been recently revealed that a popular analyst says that Ethereum challenger Solana (SOL) appears primed to sustain its bullish ascent.
This is happening while an exchange token trades in an area that offers a favorable risk to reward ratio.
The pseudonymous trader known as Cantering Clark said not too long ago that the right market conditions could help Solana put together a sizable rally after SOL took out both its diagonal and horizontal resistances.
"If the market sustains this push by ETH, SOL rips much higher. Bunch of open interest and risk tagged on on the way down from $50-$40. Looks bottomed in the short term, can rip."
He is also addressing the price of AVAX.
He said that he's also bullish on fellow smart contract platform Avalanche (AVAX).
"SOL and AVAX still look really good. I think patience will be rewarded."
Solana could boost crypto space
It's been revealed that Solana could bring a lot more people to the crypto space. Solana Labs co-founder Anatoly Yakovenko says the tech firm's new mobile phone aims to bring droves of new users to the crypto world.
During a new interview on the Bankless YouTube channel, Yakovenko says that Saga, Solana Labs' new Android-based Web 3.0-enabled smartphone, aims to make transacting with and managing digital assets "as amazing as using Apple Pay."
"The goal for this product is to build an awesome experience for signing for self custody for those integrations between native applications and digital items, NFTs (non-fungible tokens)."