There are new predictions out about the price of Bitcoin. Check out the latest reports about BTC's price despite the terrible market situation.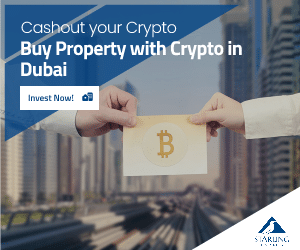 A crypto strategist and trader who has long predicted a massive Bitcoin crash below $30,000 is revealing how low he believes BTC will go.
Where will the price of BTC go?
The pseudonymous crypto analyst Capo said that Bitcoin's free fall is not over yet.
He cited the very large whale transfers of BTC to crypto exchanges as the main force driving the current crash. He also made sure to warn that there is a significant amount of Ethereum has also been sent to the crypto exchange FTX.
Regarding the target low for Bitcoin, Capo says he believes BTC will land somewhere between $21,000 and $23,000.
"Good morning.

Prices are approaching targets. Tod ay could be the day.

— il Capo Of Crypto (@CryptoCapo_) May 12, 2022"
The analyst reminded traders of how Bitcoin fell off a cliff late in 2018 after it ceded the $6,000 level and that he expects a similar fate for BTC moving forward.
"If you remember 2018, you know what happened once it broke the $6,000 support."
Crypto market situation
There's a massive carnage that's taking place in the crypto market these days. Terra is dropping in price and below, we'll analyze the reasons for the digital asset's price drop.
Financial Express online publication is analyzing the reasons for which Terra is dropping in price.
They revealed that Terra (LUNA) holders are 96 percent poorer than what they were 7 days back.
"LUNA price has fallen by over 96 per cent in the last 7 days to $3.36. In the last 24 hours itself, LUNA has fallen by around 90 percent," says the online publication mentioned above.
They also reported that Terra's ranking has also alarmingly dropped to 37th in terms of market capitalization.
Stay tuned for more news and make sure to keep your eyes on the market.