Bitcoin has penetrated the mainstream media for a while now, and the momentum is still here. Now, Business Insider notes that Bitcoin managed to regain its composure during the past week in order to jump to a record high above $60k.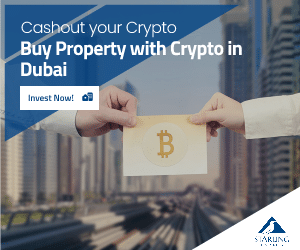 They also note that a lot of analysts pointed to a new wave of institutional interest as the driver for this surge.
It's been revealed that Goldman Sachs restarted its crypto desk and JPMorgan launched a crypto exposure product.
The growing interest in Bitcoin
More than that, crypto firm NYDIG raised money from Morgan Stanley, and others are the latest signs of growing interest in Bitcoin.
It's been also revealed that skeptics are arguing that BTC is much too volatile for investors to start buying in massive quantities and has next to no use-value. Some are also expecting another collapse.
The same online publication notes that "a rising number of firms are testing the crypto-waters. Bitcoin enthusiasts argue that "this time is different" for the world's biggest cryptocurrency, because big-name firms are supporting the price and lending legitimacy to the project."
They are presenting a rundown of some of the major players taking steps towards BTC.
The online publication's analysis brings up MicroStrategy, JPMorgan, Goldman Sachs, Jack Dorsey, Elon Musk, PayPal, and more.
We suggest that you check out the complete article posted by Business Insider in order to learn all the official details.
There have been all kinds of price predictions about Bitcoin price these days and most of them have been bullish.
Bitcoin and crypto FOMO seems to take over the world, according to Anthony Pompliano. He says that every central bank will eventually convert its assets into Bitcoin.
The mainstream adoption of Bitcoin and crypto has been one of the main goals in the crypto space. There have been a lot of moves made in this direction, and they will definitely continue.