It's just been revealed that the regulators in New York are keeping an eye on crypto companies that are mishandling customer funds. Check out the latest reports about this below.
Crypto firms that mishandle customer funds under scrutiny in New York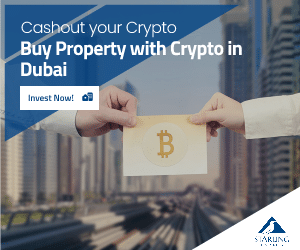 The New York state financial regulator is preparing to release new guidelines. This would reportedly be aimed at preventing another co-mingling crypto collapse like FTX.
According to a new report from Reuters, the New York State Department of Financial Services (NYDFS) is releasing regulations today that "will ensure that crypto companies will keep customers' digital assets separate from their own," according to the reports coming from the online publication the Daily Hodl.
"The guidelines will also inform crypto firms how they must disclose to customers their accounting methods for clientele digital assets. It is the latest in a series of new regulations announced by NYDFS over the last year," according to the latest reports.
In December 2022, the state regulator published new rules for banks planning to submit proposals to venture into crypto.
Adrienne Harris, the superintendent of NYDFS, stated the following of the upcoming new guidelines:
"It's timely, but truth be told, it was something we had on our policy roadmap even before FTX…"
Harris who is a former senior advisor at the U.S. Treasury Department, continued and said this:
"While I would never be foolhardy enough to say that no New Yorker will be harmed in all of this, I think it's very fair to say that New Yorkers are better off than anybody else in the country because of the framework we have."
Bitcoin price target is revealed
According to the latest reports, the crypto analyst Kevin Svenson said recently that a bullish macro shift is happening now for Bitcoin.
"We are now breaking the largest falling wedge in Bitcoin's history. It stems back from 2021 to 2022 to 2023… We are starting to break out. We've got to, of course, get some daily and weekly closes above this trendline, but this could be a major paradigm shift for the price of Bitcoin. And really, the most interesting part about this is if you take the falling wedge measurement for the target and you bring it over to the breakout zone, it exceeds $50,000."