Po.et's (POE) – In summary:
The current value of POE/BTC at 16 Satoshi indicates a continual downtrend. 
Po.et (POE) has never traded this low against Bitcoin (BTC).
Its current support at 14 Satoshi needs to hold or it will experience lower lows. 
It might be time to explore trading using the POE/USDT pair.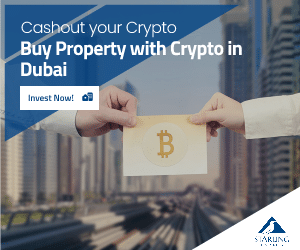 At the time of writing this, Bitcoin (BTC) has continued to hold its value above the crucial support zone of $5,000. The King of Crypto is currently trading at $5,350 and exhibiting signs of finding stability amidst the effects of the Coornavirus on the global economies. However, when we look at our favorite alt-coin of Po.et (POE), we find that its BTC pair has 14 Satoshi as its last known support zone before the token continues to fall further into uncharted lower territory.
14 Sats Exhibiting a Double Bottom
Further analyzing POE/BTC on the 6-hour chart, we find that the current support of 14 Satoshi is exhibiting a probable double bottom. Its current value at 15 Sats is currently below the 50 (white) and 100 (yellow) moving averages thus indicating that it is still in bear territory. However, Bollinger Bands on the same time-frame are exhibiting a squeeze indicating that a move in either direction is imminent.
Perhaps a retest of the 20 Sats resistance is in play as the token attempts to find a footing amidst the crypto market turmoil.
It Might Be Time for Binance to Add POE/USDT
The popular cryptocurrency exchange of Binance has continually increased the variety of altcoins available on its USDT and other stablecoin markets. This move by the exchange has been as a result of demand for such pairs by traders who are wary of Bitcoin's sudden moves that could throw their trading strategies in limbo when trading using BTC pairs.
Tradingview has taken the initiative and provided a POE/USD chart for traders to use for their analysis. Such cryptocurrency charts against the USD provide a better visual representation of the digital assets value in relation to a known, more stable option of the United States Dollar. The POE/USDT pair is currently only available for trading on the WazirX exchange.
More About Po.et (POE)
Po.et plans to enhance content ownership via the blockchain. The project does this by recording immutable and timestamped information about uniquely created content. Its open protocols are designed for interoperability with current industry standards found in media and publishing. The team further explains:
Using digital signatures in conjunction with blockchain technology, our protocol allows content creators to sign, permanently record, and timestamp claims about their content. Po.et leverages four important technologies: content hashing, digital signatures, decentralized storage, and blockchain anchoring.
In October of last year, Po.et partnered with Echo. The latter will become Po.et's primary smart contract platform for the development of the project's applications. Echo is unique in that it enables smart contract functionalities with Bitcoin as its native currency. This move would be a transition away from Po.et's earlier plan of using the Ethereum network.
(Feature image courtesy of Jeremy Thomas on Unsplash)
Disclaimer: This article is not meant to give financial advice. Any additional opinion herein is purely the author's and does not represent the opinion of Crypto Gazette or any of its other writers. Please carry out your own research before investing in any of the numerous cryptocurrencies available. Thank you.