It's been revealed that crypto and NFT expert Kenn Bosak shares his take on what's in store for the NFT craze.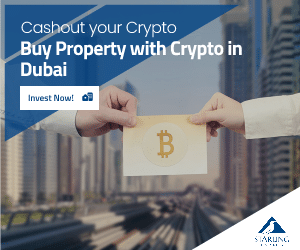 In a brand new video, crypto analyst and trader Ben Armstrong invited Bosak on his channel to talk about the explosion in NFT popularity.
NFT is close to full-fledged adoption
Bosak stated that while he believes the sector may be in a bubble, it is just one step on the way to full-fledged adoption.
"It's a small bubble. We have that macro one in the future – this is just the very first micro wave of adoption we're seeing…" he said. 
He continued and said: "Unfortunately, it's going to have to go with that pet rock and Beanie Babies level of collectibles that we're at right now. We don't know what's going to be a Pokémon card or what's going to be a Beanie Baby."
Bosak told Armstrong that he is particularly excited about the prospect of NFTs decentralizing ownership of many asset classes, including music.
"Nothing I've ever done is from the investor's perspective, it's always from an end-user [perspective], and I've just been benefiting from being an end-user of things that have succeeded. I'm looking at buying music," he said.
He continued and said that "And not buying a song on iTunes, I mean I want to own it… I want redistribution, I want licensing – this NFT in my wallet to that music that I own, I want to be able to walk into a production company studio and say, 'Hey, you know that fight scene, I think this song would fit that fight scene fairly well.' And they put my music in that fight scene… that's where I'm at now. I'm buying music that I own."
Check out the video above in order to learn more details. Stay tuned for more news.