It's been revealed that, according to the latest reports, it seems that the NFT sales dropped in the month of May. Check out the latest reports about this.
NFT sales drop in May 2023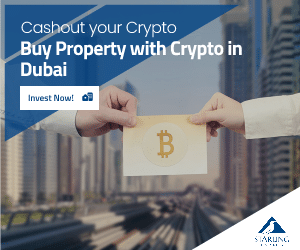 Non-fungible token (NFT) sales have dropped this month amid the recent memecoin frenzy and a surge in the price of Ethereum (ETH) gas fees.
The blockchain intelligence platform DappRadar said that NFT trading volume has only reached $333 million this month so far. Thiss is putting May on track to be the first month in 2023 with a trading volume under $1 billion.
DappRadar says a "considerable number" of crypto traders sold their NFT holdings at a loss at the beginning of the month to participate in the memecoin mania driven by the volatile frog-themed token Pepe (PEPE).
"This has led to an uptick in on-chain activity, subsequently driving Ethereum's gas fees above $100. This increase in transaction costs has negatively impacted the volume of low-value NFT trades on the blockchain, as traders grapple with affordability concerns."
The online publication the Daily Hodl notes that "there has, however, been a 27% increase in the average number of daily unique active wallets interacting with NFTs in May compared to April, with DappRadar attributing the bump to the fanfare surrounding the new "Milady Maker" NFT collection."
NFTs in the news
According to the latest reports, it seems that the NFT from Romania is making waves in the crypto space. Check out more details about this below.
A Romanian NFT is looking great good lately.
Romania's National Institute for Research and Development in Informatics, or ICI, planned to launch "ICI Decentralized Services," an NFT trading platform on MultiversX.
The online publication Blockworks notes the fact that the ICI itself will be launching an NFT collection titled "Past Present Future," which it says will showcase scientific breakthroughs and technological advancements over the past half-century.