It's been just reported that the sports giant Nike is buying crypto-collectibles enterprise in a push towards the metaverse. Check out the latest reports here.
Bridging the gap between sports, crypto, and gaming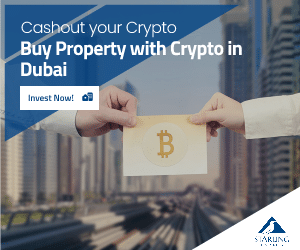 It's been just reported that Nike announces the purchase of a non-fungible token (NFT) studio that creates virtual apparel.
According to Nike CEO and President John Donahoe, the company's buying of RTFKT Studios allows Nike to broaden its digital footprint and bridge the gap between the worlds of sports, crypto and gaming.
"This acquisition is another step that accelerates Nike's digital transformation and allows us to serve athletes and creators at the intersection of sport, creativity, gaming and culture. We're acquiring a very talented team of creators with an authentic and connected brand."
RTFKT is now a part of the NIKE, Inc. family. 🌐👁‍🗨 pic.twitter.com/5egNk9d8wA

— RTFKT Studios (@RTFKTstudios) December 13, 2021

The statement continues:
"Our plan is to invest in the RTFKT brand, serve and grow their innovative and creative community and extend Nike's digital footprint and capabilities."
As the online publication the Daily Hodl notes, RTKFT Studios was founded in 2020 and is known for "using blockchain technology and augmented reality to create viral sneaker designs, memes and other fashionable digital collectibles, according to its website."
The firm also said:
"We will continue to evolve our brand, innovations, products and community with NIKE resources and talents. NIKE is the only brand in the world we always looked up to and got inspired by when starting RTFKT. Read more about this historic moment here."
NFTs popularity is on the rise
The CEO of the Kraken exchange said that he is working on creating a new NFT platform while keeping an eye on the metaverse sector.
During a new interview with Bloomberg Technology, the Kraken chief Jesse Powell said that the rising popularity of NFTs and virtual worlds this year is something that the exchange has noticed and plans to use.
"We're working on an NFT platform right now to give investors exposure to the burgeoning NFT market."
According to Powell, the metaverse will only get larger because NFTs become badges that denote memberships to specific virtual clubs.