Noku: making the most complex existing technology accessible to everyone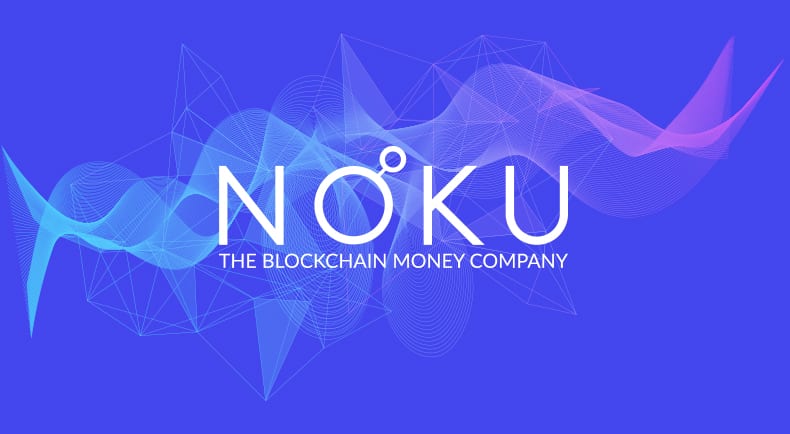 If you haven't heard yet about Noku, here is your chance to discover a new Blockchain Technology player.
Noku is a Swiss-based Blockchain company fueled by the Noku Token, an ERC20 token issued last December after successful ICO. The Token is a utility used to access the NOKU platform and services.
The objective of Noku is to build an all in one ecosystem to make people using Blockchain without writing a single line of code. Noku Ecosystem empowers businesses and individuals, making the most complex existing technology accessible to everyone.
Moreover, Noku is Blockchain Agnostic, since interfaces are built on various platforms (starting from Bitcoin, EOS, and Ethereum), making it adaptable to each project need.
Why Noku?
Let's dig deeper, trying to better understand how Noku token is useful. Even if we are in a Decentralized and young industry, Crypto projects (ICOs or STOs) take an awfully long time to be built and eat up a lot of resources.  Startup costs represent a barrier and initial investment required is very high.
Highly skilled developers are needed for Token sale Smart contracts, Security companies for auditing them and you can never be certain of timing and security. Under these circumstances, a Blockchain project could appear to be an insurmountable pipe dream.
ToknRaise (Create, Launch and List)
Here comes Noku, since ToknRaise provides a complete loop for the lifecycle of a Token Sale on Blockchain (Being is ICO or STO). From Token creation to Sales Technology and Token Listing on Noku exchange (Q1 2019), users can easily choose among a large variety of parameters, all customizable, just like editing a WordPress Template.
In fact, the Noku Token enables anybody to deploy their own branded digital asset. Once more, quickly and without typing any line of code.
On top of it, Noku Platform allows to set up any type of Blockchain crowdfunding (ICO, STO etc.) without having to hire a development team.
Normally this would be a time intensive process and carries security risks should a company get it wrong.
The advantage of the Noku Platform is its all-encompassing: in the same ecosystem, you have your wallet, your workspace, the token creation
and Fund Raising services.
However, Noku is still far from reaching its potential.
Because ToknRaise is just the first of a number of products releasing soon: Exchange, Payment System, Blockchain for industrial applications.
 Noku Master Token
The Noku Master Token (Noku) is essential to the function of the Noku platform to access various features and pay required fees.
In each transaction, all the collected fees (to be paid in NOKU) on the Noku Platform are burned and therefore taken out of circulation forever.
As Noku CEO, Roberto Gorini said: "Noku is not a software, is not a Blockchain, is not a bank. Noku is a community of people that want to exchange value and trust. Noku is a no-banks society."
No need to do any coding or hire any developers — you can directly do it on The Noku Ecosystem. Forget about crazy startup costs. All you need is to focus on your business idea that will thrive on the Blockchain.