It's been just revealed the fact that an important Norwegian central Bank addresses the importance of crypto regulation. Check out the latest reports below.
Norwegian Central Bank talks crypto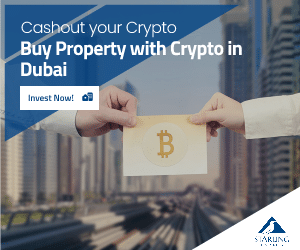 In a financial infrastructure report released on Thursday, the Norwegian Central Bank talked about the necessity that its government will further regulate crypto assets.
According to Norges Bank, a global regulatory framework is imperative for cryptocurrencies. They also expressed concerns that the current regulations in Norway may not be sufficient to adequately address all the associated risks.
"Some types of risk associated with crypto-assets are covered by general regulations. At the same time, there is a need for further regulation specific to crypto-assets," the report said.
According to the deputy governor of the bank, Pål Longva, relying solely on international regulation to govern cryptocurrencies is not the only solution. However, he emphasized that it is still crucial to have regulations in place.
"Norwegian authorities should assess whether to proceed more quickly rather than wait for international regulatory solutions. Norges Bank will contribute to such an assessment and to regulation that promotes responsible innovation," Longva said in a statement.
Additionally, Norges Bank has reiterated its interest in studying the feasibility of a central bank digital currency, and will continue to investigate "possibilities afforded by, and the impact of, a CBDC" until 2025.
"Norges Bank is now stepping up its efforts to study whether the public should have access to a central bank digital currency (CBDC) in addition to cash," the report said.
More about the latest crypto reports all over the world
According to the IRS, the federal agency is sending four attachés with extensive cybercrime investigative experience to four continents – Asia, Europe, South America, and Australia – to work with their law enforcement counterparts there.
Jim Lee, head of IRS Criminal Investigation (IRS-CI), said the following:
"In order to effectively combat cybercrime, we need to ensure that our foreign counterparts have access to the same tools and expertise we have here in the United States."