Amarach Research and Red Flag's study on cryptocurrency usage found that over 120,000 people in Ireland are currently cryptocurrency owners. The study outlines that millennials, or people aged between 25 and 34, are the demographic that's three times more likely to own cryptocurrencies. These numbers mark a 300% increase in usage from just four years ago, and also suggest that the general public's attitude towards these digital coins have shifted from that of suspicion to curiosity. Additionally, the report found that men are slightly more willing towards using digital currencies than women.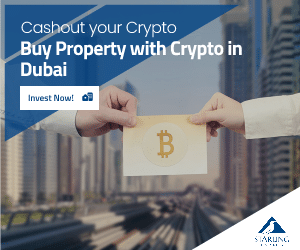 The world's largest and most popular cryptocurrency, Bitcoin remains the most popular cryptocurrency among Irish citizens. Approximately 85% of those surveyed recognised Bitcoin, compared to four years ago when less than half of Irish adults knew what the cryptocurrency was.
Bitcoin's growing popularity can be attributed to more cryptocurrency developments in the country as of late, which have helped build a stronger presence. For instance, the Crypto Cafe opened a few months ago on Aungier Street. Lovin Dublin wrote that the cafe itself was funded entirely by cryptocurrency, and thus only accepts them as payment. Meanwhile, last year, Lottoland held the world's first licensed Bitcoin lottery in Ireland. The draw takes places every day except Sundays, allowing Irish players to place bets with the aim to win jackpots paid out entirely in Bitcoin. The prizes start at 1,000 BTC, which translates to over £12 million. It's interesting to note that the company itself is based in Gibraltar, the first country in the world to regulate blockchain technology, which Bitcoin is based on.
Furthermore, Ireland has its own cryptocurrency called Irishcoin, which launched in 2014. It was developed with the tourism sector in mind, with a goal of acting as a discounted voucher at partner bars, hotels, restaurants, and more. Although its value doesn't compare to the likes of Bitcoin, Ethereum, and some of the other leading crypto coins, it has still managed to survive and cater to its target audience since then.
With cryptocurrency being one step closer to mass adoption, developers are making digital coins easier to use as a payment method. We reported on the closed beta launch of Flexa App, an app that allows users to pay for store items using either Bitcoin, Ethereum, Litecoin, or Bitcoin cash. The company's goal is to eliminate the risk of fraud in payment platforms and giving users more options for their method of payment without using bankcards.
Despite cryptocurrencies' popularity, they have yet to be regulated by the Central Bank. Hence, apart from the Crypto Cafe and a few other select businesses, not many establishments accept digital currencies. Even so, Irish Tech News claim that cryptocurrency assets are still subject to tax. Revenue treats cryptocurrency investments like any other currency, stock, or share, thus crypto owners are still obligated to declare them for capital gains tax.
Hopefully, with more Irish users investing in cryptocurrency, the Irish government will finally make a move towards regulation policies. Even with the increased number of investors, the level of understanding for cryptocurrencies is still low. Therefore, the public needs more access to information on this budding sector.