It's been revealed that there is a parabolic Bitcoin rally prediction that was just released. Check out the latest reports below.
Bitcoin new prediction is here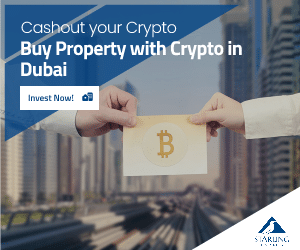 It's been just revealed that there is a popular crypto strategist and trader who says that Bitcoin (BTC) is gearing up for a rampaging bull market next year.
Pseudonymous crypto strategist Credible said recently that Bitcoin is about to conclude a major corrective period. It's also been revealed that BTC looks poised to ignite a parabolic rally to the six-digit level.
"While we have gone lower than expected in terms of price, macro invalidation hasn't been hit ($14,000) and time-wise we are still right on track for our fifth wave, despite what it may seem. Time-wise, wave four correction is proportional to third wave, just as wave two was to first wave."
Credible also stated that the current sentiment reminds him of the way in which traders and investors felt during the Covid-19 pandemic.
"Heard almost exactly the same during the Covid crash in March [2020]. We went 20x soon after."
In the short term, the crypto strategist sees Bitcoin rallying above $22,000.
Regarding the price of Bitcoin today, at the moment of writing this article, BTC is trading in the green, and the king coin is priced at $19,376.
Bitcoin's use could boom
There is no denying Bitcoin's key privilege over other cryptocurrencies is that it serves as digital money well. Its operation is quite predictable and as reliable as possible.
Video games have become a new area in which Bitcoin is introduced. Despite the fact that not everyone is interested in the field of cryptocurrency, players are increasingly looking for ways to earn money by gambling.
Bitcoin is deeply embedded in our lives and has become one of the main components of the virtual economy. And games, in turn, brightly help this process.