The mass adoption of crypto has been one of the most important goals out there that the crypto industry set. Things have been going great so far, especially considering the massive crises that the world has been through since 2020.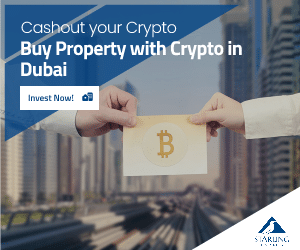 Still, crypto showed its strength and resilience, and the digital assets' mass adoption continues on the right path. Check out what the CEO of PayPal had to say about this.
He said that crypto technology would revolutionize financial systems globally.
Just ahead of the Axis Tel Aviv international investment conference, PayPal CEO Dan Schulman tells interviewers that he has high hopes for crypto tech in the future.
"I'm very excited about what crypto and digital ledger technology can do to the financial system going forward…."
Schulman also has high hopes for crypto to go far beyond Bitcoin (BTC) trading and into the realm of real-world use cases. These include cryptos as payment options.
"I think the initial things that everyone thinks about crypto, buying and selling it, and what the price of Bitcoin is going to be tomorrow, that's the least interesting part about digital currencies to me."
He continued and said the following:
"That is thinking about digital currencies as an asset class. To me, the real exciting thing about digital currencies is what kind of utility can they provide in payments."
It's also important to note the fact that he believes that CBDCs and digital wappets can redefine everyday financial interactions, according to his statements.
PayPal explores adoption of stablecoin
Not too long ago, we were revealing that PayPal is reportedly planning to launch its own stablecoin. This move comes as a part of its strategy to take advantage of crypto adoption.
PayPal's senior vice president and general manager of blockchain, crypto, and digital currencies, Jose Fernandez da Ponte, confirmed to Bloomberg that the company is considering having its own regulated stablecoin.