It's been just revealed that PayPal is teaming up with the crypto payments giant PayPal in order to create a convenient way for investors to purchase Ethereum. Check out the latest reports about all this below.
PayPal to team up with ConsenSys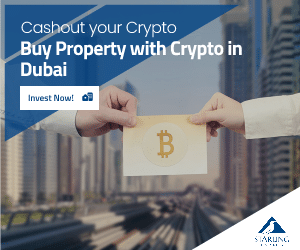 According to a recent announcement that has been released by MetaMask, the crypto wallet developed by Ethereum will be integrating PayPal into its platform in order to provide investors in the US with an easy way to buy ETH, according to the latest reports.
Here are some important quotes that have been revealed by the online publication the Daily Hodl:
"Today, ConsenSys, a market-leading Web3 company, announced that US MetaMask users will be able to purchase crypto (ETH) from within the app using PayPal. MetaMask will be the first Web3 wallet to leverage PayPal to drive more successful on-ramp transactions."
In order to use PayPal within MetaMask, users have to login, tap on the "buy" button, select PayPal and then enter the amount of ETH they'd like to purchase or send.
According to Lorenzo Santos, MetaMask's product manager, the wallet also allows users to explore and interact with Web3 applications, including non-fungible token (NFT) marketplaces, blockchain-based games, and decentralized finance (DeFi) applications.
Santos stated the following:
"This integration with PayPal will allow our US users to not just buy crypto seamlessly through MetaMask, but also to easily explore the Web3 ecosystem."
We suggest that you check out the complete article posted by the online publication mentioned above in order to learn more details about this.
Ethereum price prediciton for 2023
There are new predicitons out for the most important digital assets there. At the moment of writing this article, BTC and ETH are trading in the green.
Real Vision CEO Raoul Pal said that 2023 would be a great year for the top two digital assets by market cap.
He said the fact that the current market conditions in a way mirror those found in 2018 prior to a stock market and crypto bottom. It's important to note that this is suggesting that digital assets should see significant gains in the next 18 to 24 months due to rising adoption rates.