The crypto market has been exploding during the past few days, and the prices seem to be going to the moon, especially for Bitcoin and Ethereum.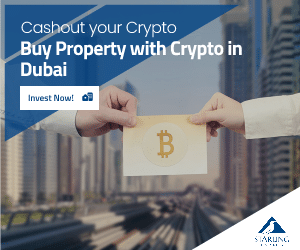 Bitcoin is racing towards $60k, and ETH is currently priced above $2,000.
It's been just revealed that Binance CEO Changpeng Zhao said that the world is not prepared for the massive flood of interest that is set to enter the crypto market.
During a conversation with Bloomberg Radio, Zhao commented on the upward potential of Bitcoin and the growth in users his exchange is facing.
Bitcoin to explode in price
According to the latest reports coming from the Daily Hodl, Zhao tells Bloomberg Radio that as more institutions like Tesla and MicroStrategy start to allocate to Bitcoin, the cryptocurrency could explode in price.
"Right now, I think only 11 companies have announced they are allocating some, like usually less than 1% of their corporate treasury, to Bitcoin. And we think that is most likely what caused the initial price rise. I think Microstrategy's Michael Saylor started it first. But there are 650,000 companies in the world… like relatively established companies in the world. And their treasury is huge," he said.
He continued and said: "If all of them only allocated 1% to Bitcoin, we are going to see, I don't know, 1,000x more growth in Bitcoin price. And if they allocate more than 1%, that's going to be even bigger. So I think people don't quite get the magnitude of the wave that is about to hit us."
He said that BTC could go up from anywhere between 1,900% and 19,900% from the current price levels.
He said: "With price predictions, it's really, really difficult. I think it could go to; I don't know, $1 million, $10 million. It's very hard to tell."
At the moment of writing this article, BTC is trading in the green, and the coin is priced at $56,569.59.