Peter McCormack Updates The Crypto Community On His Legal Battle With Craig Wright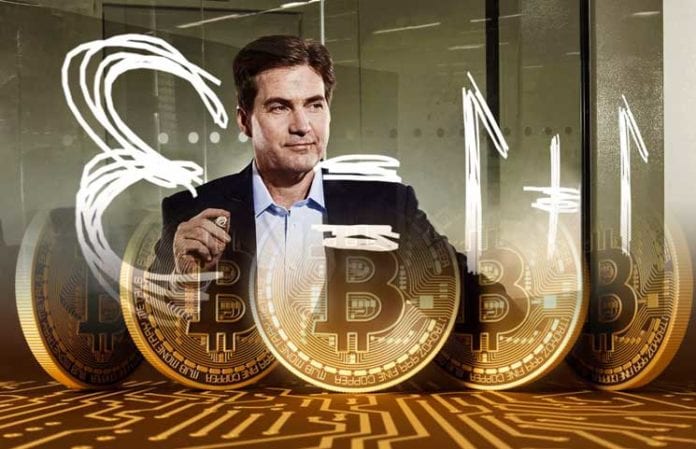 Just in case you didn't know, podcaster Peter McCormack is also among the members of the list of Craig Wright's enemies.
Back in April, Wright decided to eventually file a lawsuit against McCormack and he accused him of writing a libelous series of tweets about Wright back in March and April.
A lot of people in the crypto space have been accusing Wright of falsely claiming that he's Satoshi Nakamoto, the famous Bitcoin creator.
Changpeng Zhao even decided to delist BSV from Binance following the whole circus that has been created and Wright's threats to sue everyone who accused him of lying.
More essential names in the crypto space started a boycott movement for the coin.
Regarding the lawsuit against McCormack, Bloomberg reported that it was filed in the High Court of Justice, Queen's Bench Division, the lawsuit is seeking damages of £100,000 ($129,890).
This lawsuit did not come as a surprise at all because, during an interview with Bloomberg, Wright said that he would do this; he said that he was after both McCormack and Ethereum's Vitalik Buterin.
Wright files a copyright registration for the Bitcoin whitepaper
https://twitter.com/PeterMcCormack/status/1118896315478495234
Meanwhile, Cointelegraph noted that Craig Wright "had filed a copyright registration for the original bitcoin white paper with the United States Copyright Office."
They also write that "given that this registration identified Wright as "Satoshi Nakamoto, it ostensibly provided him and bitcoin SV with a considerable injection of credibility and authority."
So, this copyright claim actually had an effect even if it was not proved to be true.
"Anyone can file a copyright registration on anything — there's no checking. You're just making a claim. Multiple people can claim the same work,' crypto author David Gerard told Cointelegraph.
And now, back to the lawsuit involving McCormack.
McCormack updates the crypto space on his lawsuit filed by Wright
A few hours ago, McCormack said that he's being "sued for libel and have until Friday at 12.00 to make a decision. The claim is for £100k and includes a number of other requirements."
https://twitter.com/PeterMcCormack/status/1133673591554347008
He also offered more updates on the case, various opinions on it and more. He said that there are more possibilities and he details every one of them.
https://twitter.com/PeterMcCormack/status/1133673592745594881
According to him, he could represent himself, he could be represented by a legal counsel, he could also not contest or compromise via mediation. He furthers explains the effects of each action.
https://twitter.com/PeterMcCormack/status/1133673594637168640
https://twitter.com/PeterMcCormack/status/1133673597007015936
"Anyway, this is the update, decision time on Friday and it is not an easy decision to make. I am exploring all avenues and opportunities. Will keep everyone updated on the decisions," McCormack concludes.
We suggest that you head over to his official Twitter account and read his posts to find out the complete details.
This came in a bad moment for McCormack who predicts that the case will take a really long time, maybe years, and he still has to work and raise kids meanwhile as well.