There are a lot of interesting moves in the crypto space these days, and there are also optimistic predictions about the price of Bitcoin as well. Check out the latest reports coming from PlanB.
PlanB reveals Bitcoin predicitons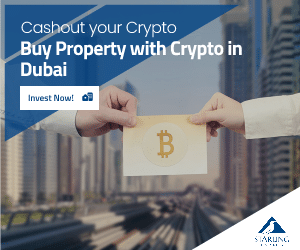 PlanB said not too long ago that Bitcoin's (BTC) current price action mirrors a pattern that preceded the massive rally that took the king coin to its all-time high.
At the moment of writing this article, BTC is trading in the red and the digital asset is priced at $19,200.
PlanB also said that that $20,000 "is the new" $4,000 for BTC.
As the online publication Daily Hodl notes, after breaking $19,000 in late 2017, Bitcoin fell below $4,000 by late 2018. BTC hovered around that $4,000 level until April 2019. Then, the king coin started moving upwards.
After that, Bitcoin continued its ascent until November 2021, when it reached its all-time high of $69,000.
BTC has been trading around the $20,000 level since mid-June.
PlanB also said that the percentage of Bitcoin in loss currently mirrors the levels it was at during great buying opportunities in 2011, 2015 and 2019.
The analyst said the following:
"It's only recently that people started complaining about the correlation between Bitcoin and S&P500, only since they both decreased in value."
He continued and explained this:
"But the correlation has always been there since S&P500 increased from 1,000 [points] to 4,000 [points] and BTC from $1 to $20,000. Both will rise again."
Bitcoin and crypto mass adoption is going great
The mass crypto adoption is going great, and there are various moves in the crypto space that show the fact that Bitcoin is still being accumulated these days.
MasterCard seems to be making massive efforts in order to boost mass crypto adoption.
The financial giant is reportedly launching a new program that will help banks offer crypto trading services to customers.
According to a new report by CNBC, Mastercard plans to serve as a bridge between banks and blockchain infrastructure firm Paxos. The main goal of this whole move is to make it easier for the masses to access digital assets.