Price Predictions For BTC, ETH, And XRP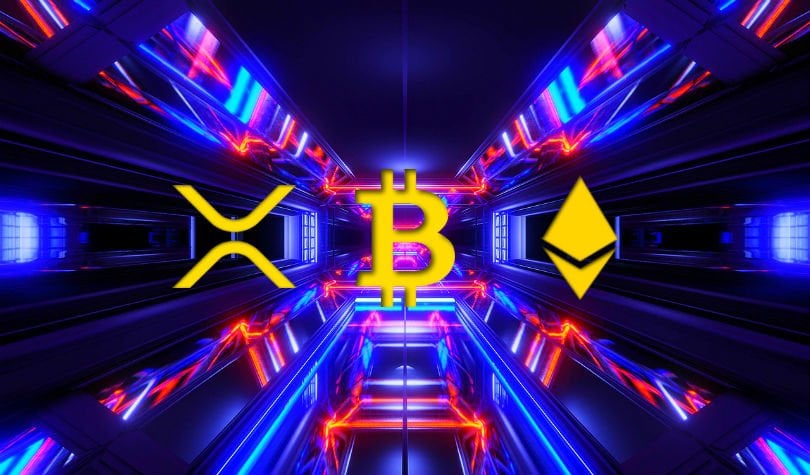 The crypto market looks better today, and the most important coins are trading in the green, while Bitcoin makes efforts to hit $9,000.
We might be in the middle of an accumulation period that has to bloom before we can witness new price rises in the crypto market.
During the last correction in the market, it's been revealed that the quotes of the most liquid cryptos had not achieved the lowest values.
The volatility indicators have fallen, and since Monday, the total market cap managed to rise. At the moment of writing this article, the market cap is exactly $255,615,601,172.
Here are UToday's main predictions for the first three digital assets in the crypto space.
Bitcoin
At the moment of writing this article, Bitcoin is trading in the green and the most important coin in the market is priced at $8,916.82.
"Bitcoin (BTC) is sitting in an accumulation phase before a potential upward move. First of all, this is confirmed by the trading volume and the impulse wave pattern," according to the online publication mentioned above.
They also note that the first resistance point is located around the $9,120 region.
Ethereum
Ethereum seems to be less positive than BTC.
The same online publication reveals the fact that the technical chart for Ethereum is more bearish than the one of Bitcoin.
"The bullish divergence on the RSI indicator has not yet formed, and the trading volume index is not high enough to push the rate higher. A more likely scenario in the following days is a continuation of sideways trading in the $220-$230 range."
At the moment of writing this article, ETH is also trading in the green, and the coin is priced at $228.59.
XRP
The same online publication mentioned above noted that if the XRP rate has not fallen as much as BTC and ETH, the short term scenario is not bullish.
"The blue line of the MACD indicator has crossed the red line, having confirmed the presence of sellers. Moreover, trading volume remains high. Respectively, traders can expect a decline to around the $0.23 zone soon."
At the moment, XRP is trading in the green, and the coin is priced at $0.237691.
CoinMarketCap
CoinMarketCap is a website that provides cryptocurrency market cap rankings, charts, and more. It was purchased by Binance for $400M in 2020.
I am a technical writer, author and blogger since 2005. An industry watcher that stays on top of the latest features, extremely passionate about finance news and everything related to crypto.
CEX.IO
Coinbase
Binance
Lasted news