Coin Bureau reveals important future and predictions for anonymity coins, mixers, and privacy cryptos. Check out the latest reports below.
Crypto future for mixers, anonymity coins, and privacy coins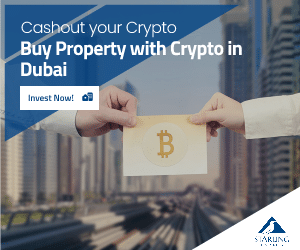 A popular analyst who is known for his deep-dive research is weighing in on what the next round of regulations might mean for the crypto industry.
In a YouTube update, pseudonymous Coin Bureau host Guy recently addressed the latest policy update from the international anti-money laundering (AML) organization, the Financial Action Task Force (FATF).
Accoridng to the info released by the online publication the Daily Hodl, tt issue is the "travel rule," which recommends governments force cryptocurrency exchanges, banks, over-the-counter (OTC) desks, and hosted wallets share identifying information about people involved in crypto transactions worth more than $10,000.
Guy made sure to address the pros and cons of the FATF's "push for unquestionable compliance" from the crypto space and says,
"It's a bit of a double-edged sword. On the one hand, financial privacy in cryptocurrency will slowly but surely be eliminated. Privacy coins, mixers and other technologies that preserve privacy in any way, shape or form will be delisted and forbidden, else you be designated as 'high risk.'"
He continued and said the following:
"On the other hand, this crackdown on financial privacy will force crypto projects and protocols to decentralize, and result in better crypto projects and protocols."
Raoul Pal addresses crypto news
Real Vision CEO Raoul Pal believes that the crypto markets have likely been through the worst of it, and that a turn in macro conditions may be around the corner.
The macro guru said that the low for crypto is "probably" in, citing major gains since the Three Arrows Capital saga began.
He is also looking closely at Ethereum; Pal also points out that non-fungible tokens (NFTs) are on the rise yet again on the leading smart contract platform. Check out our previous article in order to learn more news.