The Qtum Coin team decided to make a significant move and change their focus. They are pushing a new project forward, and it involves marketing. Patrick Dai, the project founder, tweeted that even if they're building the best technology in the industry, they haven't been focusing on what's essential and that's marketing and the community management. He announced that this is set to change soon.
We have Qtum web wallet, which support Qtum and QRC20 and Ledger, We have Qtum IOS and Android wallet and more than 5 third party wallet (Qbao, beechat, bither, hyperpay and more)

— Patrick Dai (@PatrickXDai) May 30, 2018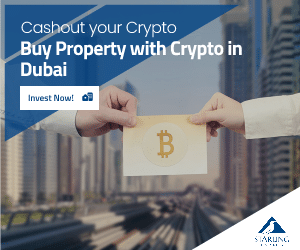 QTUM Coin changes focus on marketing
Patrick Dai says that his team scaled back on marketing in December 2017 because they were afraid of the regulatory risks in China. That was the moment when they decided to focus more on the developmental aspects of the project rather than on the marketing.
Now, the team will switch its focus towards marketing, and it will definitely start to gain more ground price-wise. Form a technological perspective, Qtum is one of the strongest blockchains in today's market, mixing the best of Bitcoin and Ethereum to create a next-gen blockchain for developing decentralized applications.
Qtum launched the X86 virtual machine
The X86 is a layer on top of the high-security Qtum blockchain that allows developers to test and deploy their Dapps and it also overcomes the scalability issues that Ethereum blockchain is faced with. The X86 virtual machine is also designed to allow developers to create their Dapps in more languages such as Java, Rust, C++ and C. the virtual machine uses a few nodes, and this means that it's cost-effective to execute smart contracts on the Qtum blockchain as opposed to Ethereum and most blockchain today.
It's obvious that boasting all these features and that the Qtum team need more is marketing to be more successful.
Qtum pushed higher by 5%
After the announcement that Patrick made on Twitter, Qtum pushed higher by 5%, and this is much higher compared to other significant cryptos.
From the price perspective, if Qtum will put some more serious efforts in marketing, it has what it takes to surge over $100 by the end of the year. It boasts everything that a perfect smart contracts platform would need: security, scalability, cost efficiency. It also uses more programming languages.
There are lots of other projects that are ranked higher compared to Qtum, and they cannot achieve what it can. All signs point to the fact that shortly, the crypto will earn it a rightful place amongst the top coins.