Raoul Pal revealed the next bull cycle, and he said that it's closer than we expected. Check out the latest reports below.
Raoul Pal reveals bull cycle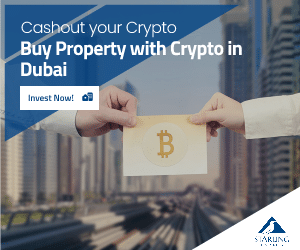 Former Goldman Sachs executive Raoul Pal says that the bottom for Ethereum (ETH) is likely already. He also said that a new crypto bull run is now around the corner.
The macro guru says those skeptical of the industry following the collapse of crypto exchange FTX are forgetting Bitcoin's (BTC) historical performance and network growth, as revealed by the online publication the Daily Hodl.
He says it's dark times like these that typically precede big price increases.
"But this tiresome 'Scam! Ponzi' nonsense hides the fact that the network growth in BTC (taken from using the low to low) is 125% per year, which is astonishing growth. Each 'Scam! Ponzi!' low leads to very large price increases (unlike any other asset) as liquidity comes back and the network keeps growing."
He continued and said the following:
"Liquidity will soon turn… you don't need a super cycle of liquidity like 2020, just a positive cycle for crypto to perform as the network keeps growing."
He addressed the state of Ethereum, and said that the bottom mostly like hit in June, and that ETH is gearing up to once again outperform Bitcoin in another bull cycle.
Ethereum new price prediction
There is a popular crypto analyst who says that the leading smart contract platform Ethereum (ETH) is going back to its pre-bull run price level.
In a new strategy session, Benjamin Cowen said that the price of Ethereum will likely return to $600 for the fifth time.
At the moment of writing this article, ETH is trading in the red, and the coin is priced at $1,259.
He believes that ETH bears will still remain in control for a while longer, despite the optimistic prediciotns about the price of the digital asset.