The reliance on the US dollar seems to be heading to an end for real. Check out the latest reports about this issue below.
The reliance on US dollar could end soon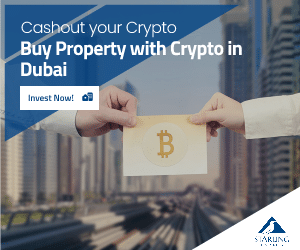 Central banks around the world are now looking for ways to get around the US dollar's world reserve status. This is according to former Morgan Stanley executive and investment veteran Ruchir Sharma.
In an interview with France 24, a French government-sponsored outlet, Sharma says America's biggest economic rivals have been working out ways to transact with each other without using the dollar.
"Nations are increasingly speaking with each other on how not to use the US dollar as a medium for transactions."
He continued and said the following:
"You have Saudi Arabia and China talking, they trade in oil. [They're determining] how to do it in a way where the US dollar is not used and they can settle their payments in each other's currency. You have India talking in a similar way with the UAE, which is that how do you cut the dollar out as a denominator."
Sharma, chairman of Rockefeller International, said the fact that leading economies are also diversifying their foreign exchange reserves by relying less heavily on the dollar, and instead allocating to gold at a rapid rate.
"Most central banks tend to hold foreign exchange reserves in other currencies, predominantly the US dollar. But over the last year or so, what they have done is that they have been diversifying and buying gold in a very big way. The central bank holdings of gold are increasing at [nearly] the sharpest pace that we have seen in history."
Sharma said the fact that the US may have overplayed its hand when it launched sanctions against Russia during its conflict with Ukraine, inadvertently sending a message to other countries that they could also face consequences for being on the wrong side of a conflict.