With hundreds of ICO's and new coins popping up on every exchange from South Korea to the United States, it can be hard to dig through the false promises and shady schemes. With the promise of revolutionizing markets, insane returns and being the next "bitcoin", every one is hoping to hit gold.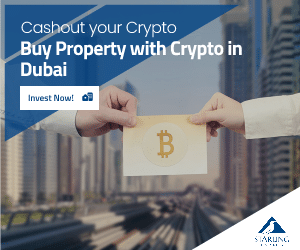 Currently sitting at .77 cents at the time of this writing with a modest market cap of 496 million, REQ is the one coin that I believe can deliver on many of the promises other coins make. REQ is developed on the Ethereum network, a decentralized network which allows for users to create "invoices", which are simply requests for payments to be made. Said transactions are then verified and go through by "burning" a small amount of REQ coins, thus creating a system that lowers fee's as usage increases.
The benefits of REQ compared to Paypal are huge. Along with the security that comes with blockchain technology, REQ also allows for a much more simple interface that makes its use easy and user friendly. Fee's are also much lower compared to Paypal's average of 1 to 5% fee's, with most transactions only costing a 0.05% REQ charge.
The team behind REQ is also top notch both in terms of relevant experience and network connections. Drawing from the Silicon valley crowd, the team is made up of highly talented and experienced business advisers, marketers and developers. It is also backed by the famous Y Combinator, the start up company responsible for the growth of firms like Slack, Dropbox and Airbnb.
What I find as one of the most innovative aspects of REQ though, is its focus on being un-bias towards currency . What this means is that REQ would allow users to create invoices and pay each other in any currency of their choosing, providing the conversion in house and within the blockchain.
A combination of a great whitepaper, an experienced team, amazing partnerships and backing along with an innovative yet simple idea, REQ is the way to go in 2018. Being built on top of the ETH network, it is hoping to become the payment processing solution that the system needs. What is even more exciting is that the team is not only on schedule for reaching its goal, it is way ahead! Both a test net and a minimum viable product have been successfully tested and release ahead of the Q1 2018 estimation!
If things continue to go as nicely as they are now, 2018 is going to be an exciting time for REQ as well as ETH. As always though, do your own research, touch base with the community, download the wallet and hopefully I will see you on the way to the moon!