The mass adoption of Bitcoin is going amazing, and 2021 will definitely be a memorable year. This has been one of the most important goals that the industry has set, and so far there have been a lot of moves made in this direction.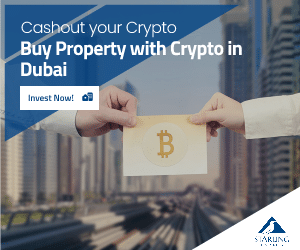 They are definitely continuing and there are various big players who are supporting the move. These include PayPal, Elon Musk's Tesla, MicroStrategy and more.
Now, Revolut is making a really important move.
Revolut to allow BTC transfers
BTC price surged as millions of potential buyers get access to bitcoin markets via the likes of PayPal, Robinhood, Square's Cash App and Revolut, Forbes notes.
It's been revealed that PayPal and Robinhood continue to prevent BTC bought on their platforms from being moved elsewhere and this made a lot of users disappointed.
On the other hand, it's been just revealed that there's a leaked blog post that has revealed London-based banking app Revolut is gearing up to allow some of its users to transfer their bitcoin holdings off its app.
Revolut announced this in a now-deleted blog post. Check out what the firm stated in the official notes.
"We're launching next Thursday, unfortunately, the blog went up a little too soon," says a Revolut spokesperson, speaking over email.
The blog post, uploaded "due to a scheduling error," sported a URL that includes "bitcoin withdrawals have landed" but now directs to a 404 error page.
"We're starting with bitcoin, but we'll be adding more tokens and upgrades in the near future," the post read.
This is really important considering that so far who bought Bitcoin did not exactly own it on these platforms.
"Buying bitcoin on Robinhood is not owning bitcoin. Buying bitcoin through PayPal is not owning bitcoin," NFL pro footballer and staunch bitcoin advocate Russell Okung said via Twitter this week.
Check out the complete Forbes article in order to learn more details.