Ripple Addresses Lawsuit That Could Destroy The Multi-Billion Dollar XRP Marketplace
As you know, Ripple has been hit by a lawsuit that had the community of enthusiasts angry. Now, it's been revealed that a judge is considering Ripple's motion to dismiss a lawsuit against the San Francisco startup.
Brad Garlinghouse calls the lawsuit "outrageous"
Garlinghouse said the following in a new CNBC interview:
"My view of this is it's pretty outrageous. Here's somebody who held XRP for, I think, two weeks' time and is making some claims. Whether or not XRP is a security is not going to be dictated by one lawsuit," he stated.
It's been revealed that Bradley Sostack is accusing the company of illegally selling XRP as an unregistered security.
Ripple claimed that XRP is not a security and said that these claims are unsubstantiated.
The company said that any lawsuit on this issue would violate the statute of limitations and must have been filed within three years of the 2013 initial offering of XRP.
Sostack's legal team argued that the statute of limitations is invalidated by the fact that Ripple continues to sell the crypto.
Classifying XRP as a security could ruin the marketplace
New court documents revealed that Ripple also claimed that classifying XRP as a security could destroy the crypto's whole marketplace.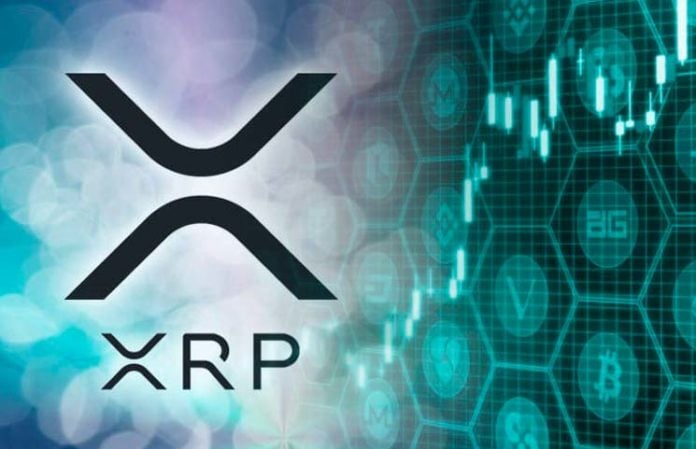 The company's legal team said the following in the motion to dismiss the lawsuit:
"Were [Sostack] allowed to belatedly challenge the classification of XRP, it would not only threaten to eliminate XRP's utility as a currency, but it would upend and threaten to destroy the established XRP market more broadly — a market involving over $500 billion in trading over the last two years… —" Ripple said.
The firm also said that such a move could "potentially be wiping out the value held by the alleged thousands of individual XRP holders around the world (many of whom no doubt disagree with [Sostack's] claim that XRP is a security)."
We recommend that you read the complete motion that Ripple filed in order to dismiss the lawsuit.
Brad Garlinghouse
Garlinghouse is both the CEO and Chairman of Ripple Labs. This year, Ripple surpassed 300 partners, including over 115 banks worldwide. Having launched On-Demand Liquidity (ODL) for cross-border payments, Ripple now has more than 20 partners using XRP for ODL, including Moneygram, Western Union, and American Express.
An experienced finance writer for more than 10 years, active industry watcher, and gadget enthusiast.
CEX.IO
Coinbase
Binance
Lasted news