Ripple Aims To Follow Amazon's Path – XRP Vs. BTC In Terms Of Speed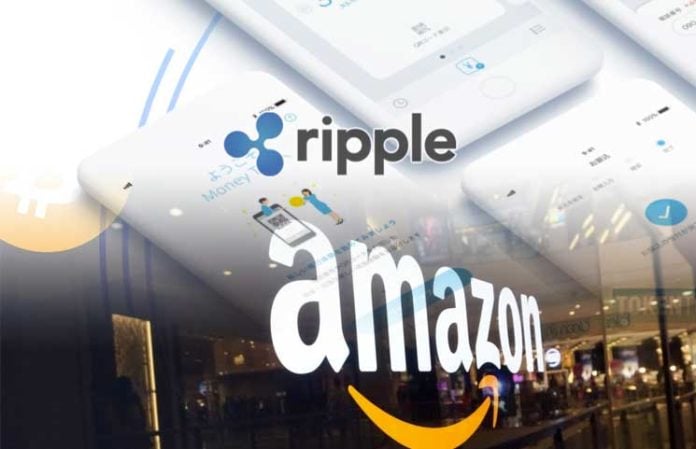 The crypto market looks pretty bloody today, following the massive price drop of Bitcoin yesterday.
All the digital assets are trading in the red today, and analysts have already began speculating all kinds of reasons for which this drop in place might have happened.
Most of the hints point to a selloff, but some analysts say it's just huge volatility.
Meanwhile, Ripple CEO, Brad Garlinghouse compares BTC, ETH, and XRP.
Ripple CEO talks about China and the blockchain
During a new CNN interview, Garlinghouse was asked about his thoughts on China's involvement in the blockchain space.
He said that the US regulators should work in order to provide more clarity on the emerging tech and pointed out to the fact that the majority of BTC and ETH mining capacity is in China.
"China, to your point, it's been fascinating to see. I mean they really, through mining power, control the Bitcoin blockchain. You have four miners in China that represent something like 60% percent of the mining capacity," he said.
China miners control 65% of BTC's hashpower
Garlinghouse continued and pointed out that "And about 80% of the mining capacity is based in China for both Bitcoin and Ether. So in many ways I think China's been incredibly strategic about how they think about that."
Miners in China control as much as 65% of Bitcoin's hashpower, according to a December report from CoinShares.
XRP vs. BTC in terms of speed
Ripple CEO also compared XRP's speed to BTC and admitted that the company has an interest in the success of the digital asset since Ripple owns more than half of the total supply of XRP.
"XRP is extremely efficient from a technical point of view in terms of speed, in terms of scalability, in terms of cost. I'm a Bitcoin holder, but it's not gonna solve a payments problem when the transaction time and transaction cost is almost 1000x what it is for XRP," Garlinghouse said.
Other than this, Ripple is working to follow a path similar to Amazon, but at the moment, the company remains focused on cross-border payments.
You should head over to the Daily Hodl's original article in order to learn more about what Garlinghouse had to say.
Brad Garlinghouse
Garlinghouse is both the CEO and Chairman of Ripple Labs. This year, Ripple surpassed 300 partners, including over 115 banks worldwide. Having launched On-Demand Liquidity (ODL) for cross-border payments, Ripple now has more than 20 partners using XRP for ODL, including Moneygram, Western Union, and American Express.
An experienced finance writer for more than 10 years, active industry watcher, and gadget enthusiast.
CEX.IO
Coinbase
Binance
Lasted news