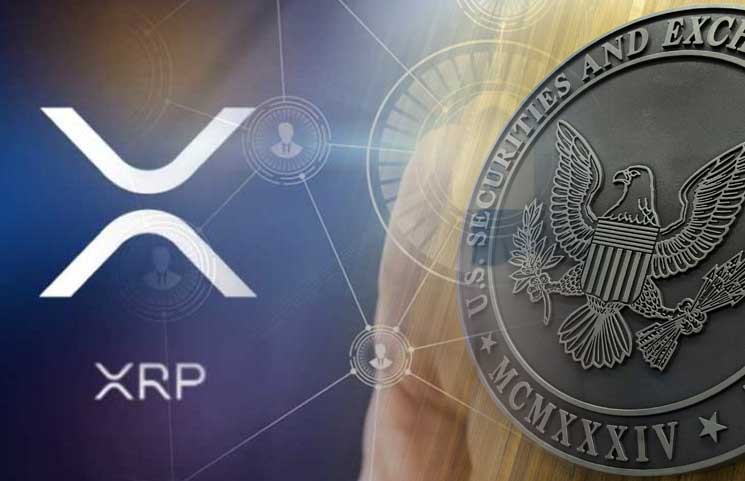 You probably know by now that the SEC is after Ripple and XRP for a while, Well, good news for the firm just popped up.
It's been just revealed that former SEC executive Joseph Hall thinks there's a strong chance the SEC loses its case against Ripple.
The SEC-Ripple case is "astonishing"
Hall works with the law firm Davis Polk, and he reported in a new interview on Thinking Crypto that he found the SEC case "pretty astonishing."
He said that a judge reviewing the lawsuit would probably be influenced by the fact that this case does not seem to involve any investor harm.
"The judge just might say, 'If XRP was a problem, you've known about XRP since 2012. Why now? What is going on here?' So I think we start out with the XRP case with a factual posture that may not be the best for the SEC. So I think that there's a good chance – I can't give you a percentage on that – I think there's a good chance that the SEC loses this one," he said.
The online publication the Daily Hodl notes that the lawyer worked for the SEC from 2003-2005, concluding his time at the Commission as managing executive for policy.
In a recent interview, Hall also noted that the Ripple case could threaten the SEC's ability to regulate the rest of the crypto space in the future.
"Frankly, if they lose it at the district court and they don't settle it, they'll surely appeal it to the Second Circuit. They could end up with a ruling that makes it very difficult for them to exercise any authority at all over the entire crypto space. And I don't think that would be a great thing."
Stay tuned for more Ripple-related news.
Regarding the price of XRP today, at the moment of writing this article, the coin is trading in the green and it's priced at $0.4313.