It's been just revealed that the demand for XRP-based products is on the rise these days as the SEC lawsuit continues. Check out the latest relevant reports about the issue below.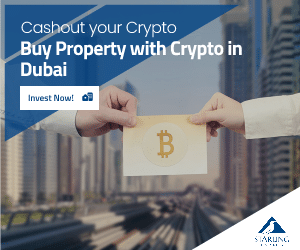 Ripple CEO Brad Garlinghouse said recently that the payments company continues to grow despite the lawsuit filed by the U.S. Securities Exchange Commission (SEC).
In a new Bloomberg interview, Garlinghouse made sure to explain the fact that Ripple is enjoying record growth despite the SEC lawsuit alleging XRP, the native digital asset on the XRP Ledger, to be a security and crippling its US operations.
"The idea that XRP, which we use as a currency, the idea that it is a security I think is just misguided."
He continued and said this:
"Unfortunately, Ripple is operating in a world as if we have lost. In the United States, XRP, for all purposes there's no liquidity. It has been halted and frozen on most US-based exchanges."
Garlinghouise also said the following:
"Despite that fact, Ripple had a record year last year. We continue to grow very quickly across our major product groups. Even Q1 was a record for us."
He concluded by saying:
"Now, unfortunately, that growth is almost all coming from outside the United States and we are hiring more and more people outside the United States. But our customer base now is about 95% non-US payment companies."
He also explained that the demand for RippleNet grew eight-fold from the Q1 2021 compared to the quarter that ended in March this year.
Addressing Bitcoin maximalism
Garlinghouse also addressed Bitcoin maximalism not too long ago.
During a new interview, Garlinghose said that tribalism among different crypto communities is hindering the industry's efforts to lobby for accommodating policy in Washington.
In his brand new interview with CNBC, Garlinghouse says that he owns multiple cryptos, and expects all of them to rise together as the industry gains prominence.
"I own Bitcoin, I own Ether, I own some others. I am an absolute believer that this industry is going to continue to thrive… All boats can rise."