​Ripple CEO Brad Galirnghouse​ recently said in a Tweet that governments around the world have started to seriously observe the blockchain after claiming for years that the technology is a 'scam.'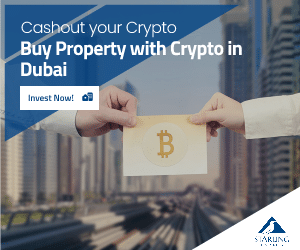 Garlinghouse also said that the U.S. dollar is not going to be exceeded by gold, the yuan, or crypto anytime soon, but it is slowly becoming weaker. He notes that cryptocurrency is up by an amazing 80 percent in 2020, while the greenback is actually down three percent since the beginning of the year despite the gigantic fight to liquidity that was spotted during the March market crash.
Looking for Alternatives 
Garlinghouse was talking about a recent Bloomberg article that analyzes the advantages and disadvantages of potential replacements for the dollar whose viability as a store of value has been questioned throughout the ongoing crisis.
While trying to reinforce the struggling U.S. economy, the Federal Reserve ended up printing $3 trillion since February, and at the same time, reducing interest rates to zero and pledging to keep them at this level through this year.
This explains the concerns of Goldman Sachs strategies, who not long ago predicted that the greenback could drop its global currency status: "Real concerns around the longevity of the U.S. dollar as a reserve currency have started to emerge."
Although Goldman referred to gold as 'the currency of last resort,' Bloomberg's Garfield Clinton Reynolds says that its supply cannot be controlled to respond to economic issues.
China is One Big Competitor
According to U.Today, Garlinghouse recommended U.S. lawmakers and regulators to lean into digital currencies back in May so they'd be able to compete with China.
Whereas cryptocurrencies such as Bitcoin are too unstable, China's central bank digital currency, named DCEP, could ultimately elevate the yuan to the status of a new reserve currency if the greenback is not getting digitalized.
Garlinghouse's discloses are notably understandable, considering that the appearing CBDCs could lead to XRP being shoved out of the cross-border payments sector, making it entirely dispensable.