Ripple, EMURGO/Cardano, NEM And Fetch.AI Launch Blockchain For Europe Association To Support Crypto And Blockchain In EU
Four leading companies have teamed up to establish Blockchain For Europe association.
This will act as a representative for blockchain organizations in Europe, and the companies are Ripple, NEM, Fetch.AI and EMURGO/Cardano. The association will provide a unified voice for the crypto industry in Europe.
Blockchain within EU
The Blockchain for Europe association will unify the European blockchain ecosystem.
NEM Europe wrote in their official Medium post the following:
"The policy debate in Europe has been fragmented — with inconsistent information from those outside the blockchain sector challenging consensus within it."
The association will be focusing on encouraging the understanding within the EU about the potential of DLT and the whole blockchain technology.
This will also make sure that the upcoming regulations in Europe will support innovation here.
As you can see, the members of this organization will be the businesses that work or originate from the DLT and blockchain space.

Regulation in EU
The association has hosted a Blockchain for Europe Summit back on November 27 along with four of the largest European Parliament groups.
Blokt reports that this event brought together global stakeholders who discussed essential issues such as transport, healthcare, governance and more.
The debates were all centered around the benefits of using the blockchain technology and policymakers.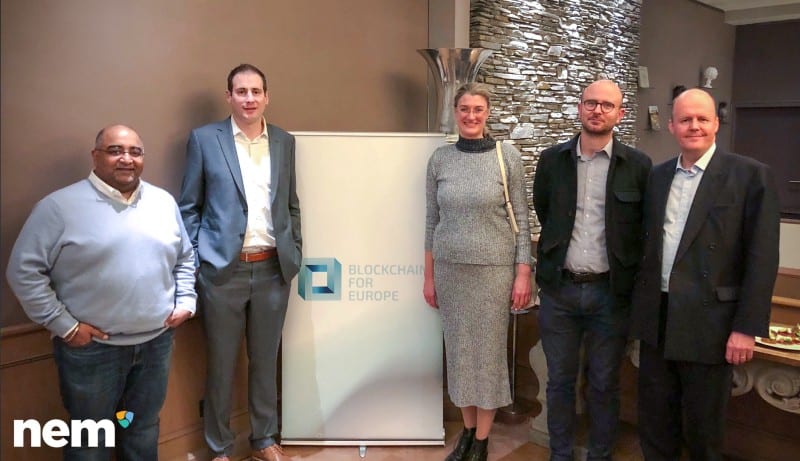 Ripple's head of regulatory relations, Dan Morgan stated that the company is delighted to become a founding member of such a significant association.
He said that these are critical times for European policymakers to develop a robust regulatory framework that can support the benefits of the blockchain technology and crypto.
Manmeet Singh, CIO, EMURGO, said: "We are very keen to work with the European institutions in crafting the rules and regulations which will enable blockchain technology to thrive globally, thereby expanding the impact of our third generation blockchain Cardano, all under the leadership of EU governance."
I am a technical writer, author and blogger since 2005. An industry watcher that stays on top of the latest features, extremely passionate about finance news and everything related to crypto.
CEX.IO
Coinbase
Binance
Lasted news