Amidst the war that's been going on in Eastern Europe, Russia is seeing all kinds of economic sanctions. Now, two important Ripple execs are addressing the fact that the Russians will not be able to use crypto in order to evade these. Check out the latest reports below.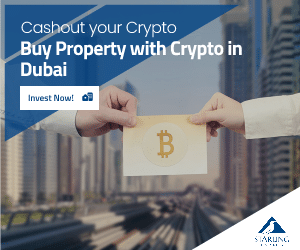 The geopolitical situation is making some pretty significant moves in the crypto market these days, and these are worth discussing.
Ripple execs address Russia's sanctions
Two senior executives at San Francisco, California-based payments company Ripple are expressing pessimism over Russia's ability to bypass sanctions using the power of digital assets.
Ripple CEO Brad Garlinghouse explained that "there are factual reasons why crypto can't be used on the broad scale for Russia to evade sanction."
According to Garlinghouse, there are "extremely stringent" know-your-customer (KYC) and anti-money laundering (AML) policies.
These are put in place to ensure sanctioned organizations and individuals on the U.S. Office of Foreign Assets Control (OFAC) don't circumvent the measures put in place.
Just to refresh your memory, OFAC is an agency of the U.S. Treasury Department charged with administering and enforcing economic and trade sanctions imposed by the US.
"In order to convert crypto to fiat, exchanges, etc rely on banking partners who could lose their licenses if someone on the OFAC list is able to slip through. Extremely stringent KYC/AML policies are in place to avoid precisely this."
Another important exec who is addressing the sanctions that Russia is seeing these days is Asheesh Birla, the general manager of RippleNet, Ripple's blockchain-based solution.
He made it very clear that the liquidity in the crypto market would be insufficient for Russia's foreign exchange (FX) needs if the Eurasian country chose to use digital assets such as Bitcoin (BTC) to bypass sanctions.
Check out more notes in order to learn all the available details.