Ripple and XRP have had a great year so far, and the good news keeps pouring.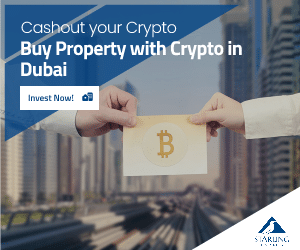 Ripple has been making massive efforts to promote XRP in relation to cross-border payments.
The company is trying to replace the flawed traditional payments system SWIFT, and more reports claim that the company is definitely on the right way, and they managed to achieve this.
TransferGo ads pop up in London
Now, ads coming from the payment company TransferGo are popping up in London.
It's been revealed that Ripple and XRP fans post pics of the company's "Runs on Ripple" ad campaign, and this was right after this campaign made an appearance on Justin Bieber'sInstagram feed.
Just in case you don't know, TransferGo uses Ripple's payment messaging system, which was known before as xCurrent.
They also said that they are exploring the use of XRP as well for cross-border transactions.
Following the news, people showed massive excitement in the comments.
Ripple and XRP's army of fans could not be more excited, seeing the rise of their favorite project in the crypto space.
Someone commented: "These people at Ripple, they work behind the scene… They are making money of course… But they are changing the lives of soooo many people… BANK THE UNBANK!"
MoneyGram expands Ripple partnership
There have been a lot of rumors surrounding MoneyGram and their connection to Ripple and XRP.
Now, MoneyGram seems to be planning to expand its partnership with Ripple, using the fintech's XRP-based cross-border payments solution to enter new corridors by the end of 2019.
Asheesh Birla, senior vice president of product at Ripple said this:
"In today's MoneyGram earnings call, CEO Alex Holmes announced plans to expand the use of Ripple's on-demand liquidity to new corridors before EOY."
Ripple and XRP are two of the most successful entities in the crypto space in 2019.