Ripple and XRP have been making headlines a lot lately, and the trend seems to continue amidst the terrible events that have been taking place in the crypto space following the disaster involving FTX. Check out the latest reports below.
Former Goldman Sachs exec is bullish on XRP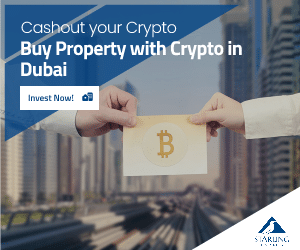 According to the latest reports, the macro expert and former Goldman Sachs executive Raoul Pal expressed bullish sentiment on the digital asset XRP.
In a new Ask Me Anything video, Pal said that XRP already has utility and is being used in money transfers.
As the online publication the Daily Hold notes, according to Pal, the price of XRP could appreciate in the event that Ripple wins the lawsuit brought against the San Francisco-based payments company by the U.S. Securities and Exchange Commission (SEC).
On the other hand, Pal says that the risk of XRP falling in price is relatively lower in case Ripple loses the lawsuit.
"I've said this a gazillion times, XRP has a real use case. It is being used as a protocol…"
He continued and said the following:
"I think there's a gap risk higher if they get the ruling. There's no gap risk lower as much. There should be some speculation. But it's being used, and a chain that's being used for money transmission is a chain that has Metcalfe's Law. So I have no issue with it. I own a small part."
XRP in the news – Coinbase takes action in XRP Lawsuit
Coinbase is filing an amicus brief in support of Ripple Labs amid the San Francisco payment company's ongoing legal battle with the U.S. Securities and Exchange Commission (SEC). As you know by now, the lawsuit has been going on for a while now.
As the online publication the Daily Hodl notes, the top US crypto exchange requested permission to file the brief in late October. We suggest that you check out the complete article that we previously shared in order to learn more details about all this.