Ripple Is Hit With A New Lawsuit – The Company Responds
Ripple had a great 2019 despite the massive controversy surrounding the San Francisco-based company and also the digital asset XRP.
The crypto has been slammed for being a security and Ripple has been accused of creating XRP for its very own enrichment.
Brad Garlinghouse responded to these accusations more than once, offering haters reasons for which XRP is definitely not a security.
Ripple CEO spoke to CNBC, and he made sure to defend Ripple's integrity.
Garlinghouse continued and justified that the coin is not a security by saying XRP is entirely independent of the company. He said that XRP could exist without Ripple as well, and he also made sure to address the utility of the coin – securities are not the same thing as utility coins.
Ripple hit with a new lawsuit
It's been just reported that new court documents show that Ripple responds to a patent infringement lawsuit and asks a judge to throw the case.
The online publication the Daily Hodl reported that North Carolina-based Cooperative Entertainment is suing Ripple for violating a patent that has been filed in September of 2013 and approved in August of 2016.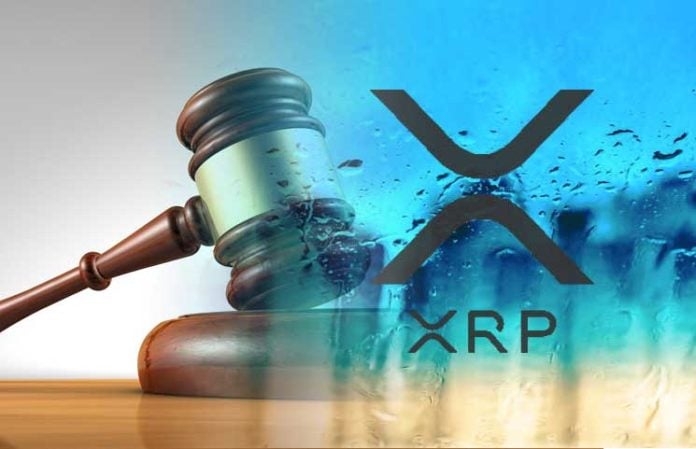 It was revealed that the patent describes a node-based network designed to power peer-to-peer content distribution.
"The present invention provides systems and methods for peer-to-peer (P2P) dynamic networks and/or sub-networks for file distribution between peers receiving the same content…" according to the patent.
The official notes continue and explain that "In particular, any instance of large data file distribution to recipient peer nodes is considered within the scope of the present invention, including but not limited to video file distribution, game content distribution, large data files, and combinations thereof."
We recommend that you head over to the Daily Hodl's article in order to read more info cited from the patent that Ripple is said to have violated.
Other than this, Ripple and XRP are doing great these days, and enthusiasts could not be happier to see the price of the coin moving upwards at last. A market rally is expected for XRP.
Brad Garlinghouse
Garlinghouse is both the CEO and Chairman of Ripple Labs. This year, Ripple surpassed 300 partners, including over 115 banks worldwide. Having launched On-Demand Liquidity (ODL) for cross-border payments, Ripple now has more than 20 partners using XRP for ODL, including Moneygram, Western Union, and American Express.
CoinMarketCap
CoinMarketCap is a website that provides cryptocurrency market cap rankings, charts, and more. It was purchased by Binance for $400M in 2020.
I am a technical writer, author and blogger since 2005. An industry watcher that stays on top of the latest features, extremely passionate about finance news and everything related to crypto.
CEX.IO
Coinbase
Binance
Lasted news