Ripple is making headlines again, and this time, we have CBDCs involved in t he issue. Check out the latest reports about this below.
Ripple signs CBDC deal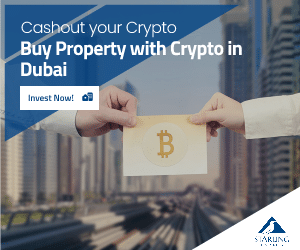 Payments firm Ripple has penned a deal with Montengero to launch a CBDC pilot program, according to the country's central bank.
In a press release, The Central Bank of Montenegro (CBCG) says it has agreed to work with Ripple in developing a "strategy and pilot program" for launching the country's first CBDC or "national stablecoin."
The central bank stated the following:
"Aligning with the CBCG's core objectives, the digital currency's introduction is another step forward to digitizing financial services and fostering a world of greater financial accessibility for Montenegro's citizens."
CBCG's Governor says Montenegro is pursuing "up-to-date" national banking trends, and looks forward to collaborating with Ripple on the new CBDC.
"Through the project, the CBCG will work with the Government of Montenegro and Montenegro's academia to create a practical digital currency or secure currency solution to test the main blockchain technology's functionality and potential."
Ripple lawsuit news is out
An important crypto legal expert says the U.S. Securities and Exchange Commission (SEC) has not proven that XRP is a security in the regulator's lawsuit against Ripple Labs.
In a lengthy thread, attorney and XRP supporter Jeremy Hogan explained via Twitter why he believes the SEC has so far failed to prove XRP is a security.
Just to refresh your memory, SEC sued Ripple in late 2020 under allegations that the company sold XRP as an unregistered security.
"First, under the legislative definition of a security, XRP can only POSSIBLY fit under the definition of an 'investment contract.' It is not a stock or bond, etc… Even the SEC concedes this: 'investment contract.'"
Check out our previous article in order to learn more details.