Ripple has just spent $250 million on institutional crypto custody company Metaco. Check out the latest details about this below.
Ripple buys new firm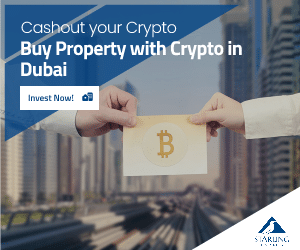 Ripple is paying a nine-figure price tag to acquire Metaco, a Swiss-based digital assets custody provider.
In a new press release, Ripple Labs said that it's purchasing Metaco for $250,000,000 in response to research suggesting that institutional investors plan to heavily incorporate crypto custody services into their business models. This is scheduled to happen within the next three years.
"Custody is a key facet of the infrastructure required for enterprise crypto services, and recent research conducted by Ripple shows that most global finance leaders at financial institutions and enterprises have plans to use crypto custody solutions in their business within the next three years – primarily through a third party provider."
Ripple stated the fact that the fusion of the companies benefits both parties as Metaco's services. As the online pubcalition the Daily Hodl notes, these include tokenization technology, would allow Ripple's blue-chip clients to custody, issue, and settle any type of tokenized asset.
More than that, it's also worth noting the fact that Metaco's access to Ripple's huge base of customers will "dramatically accelerate its growth trajectory."
Ripple chief executive Brad Garlinghouse stated the following about the move that the company has just made:
"Metaco is a proven leader in institutional digital asset custody with an exceptional executive bench and a truly unmatched customer track record."
The notes continued and revealed this:
"Through the strength of our balance sheet and financial position, Ripple will continue pressing our advantage in the areas critical to crypto infrastructure. Bringing on Metaco is monumental for our growing product suite and expanding global footprint."
Ripple in the news
Payments firm Ripple has penned a deal with Montengero to launch a CBDC pilot program, according to the country's central bank.
In a press release, The Central Bank of Montenegro (CBCG) says it has agreed to work with Ripple in developing a "strategy and pilot program" for launching the country's first CBDC or "national stablecoin."
The central bank stated the following:
"Aligning with the CBCG's core objectives, the digital currency's introduction is another step forward to digitizing financial services and fostering a world of greater financial accessibility for Montenegro's citizens."