Ripple continues to make headlines these days and this time, it's all about CBDCs. Check out the latest reports below.
Ripple marks an important achievement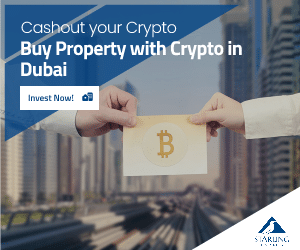 According to the latest reports, Ripple is launching an innovation challenge aiming to promote the development of XRP Ledger (XRPL) apps for central bank digital currencies (CBDCs).
According to the contest page, entrants can submit projects to three categories: interoperability, retail-facing, and financial inclusion.
The contest rules note the following: nteroperability projects should involve solutions that help CBDCs bridge with other digital assets, including non-fungible tokens (NFTs) and stablecoins.
"Digital assets are increasing in importance as the world increasingly moves closer to Web 3.0. However, interoperability remains a challenge which may impact CBDCs."
It's also important to note the fact that entrants submitting retail-facing projects should aim to develop interfaces for humans to interact with CBDCs in a "hip and fashionable way."
"Access to financial institutions for underbanked and unbanked individuals has been a pain point for many in developing nations."
The same official notes reveal the following:
"Can a CBDC be utilized in an offline environment? How easy will a CBDC be to use for users? How can a CBDC be integrated into different existing financial systems?"
We suggest that you check out the complete article posted by the online publication the Daily Hodl in order to learn more details about this.
Ripple in the news
At the beginning of this month, we were revealing that Ripple's CEO said that the company is considering potential acquisitions. Check out the latest reports coming from the Daily Hodl below.
Garlinghouse told CNBC that Ripple has a strong balance sheet and it's at the age of its growth – this is a point where it's more likely to be a buyer rather than a seller.
Check out our previous article in order to learn more details.