Ripple launches a stablecoin project for the Micronesian nation of Palau. The question is if XRP will be involved. Check out the latest reports below.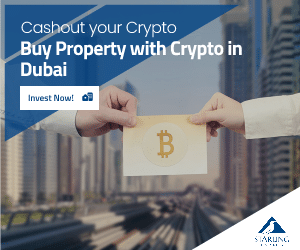 While speaking at a crypto conference in Singapore, Surangel Whipps Jr. the current President of Palau, said that the nation has various projects in the works that use crypto, including a government-issued stablecoin and Binance Pay.
"Palau is also taking a step in collaborating with Ripple to explore the creation of national stablecoin, which we hope to launch soon and will help make payments easy and secure."
He continued and said the following:
"Palau's also been very fortunate to gain recognition from leaders in the blockchain industry like Changpeng Zhao from Binance, who was able to visit us a few months ago, and we talked about how we can collaborate on the digital residency program, as well as make use of Binance Pay to make digital payments for digital residents but also even participating in the local commerce."
According to Whipps Jr., the small size of the nation will make it easier to incorporate digital assets into its financial system.
"This is a new world for Palau, but we are excited to be part of it. One of the advantages that we have is we're small and hopefully we can mobilize our government and be more adaptive to the changes that need to be made in this fast-changing environment."
Ripple in the news
A crypto legal expert says he sees a complete and total victory for Ripple over the U.S. Securities and Exchange Commission (SEC) as the most likely outcome of the XRP lawsuit.
Just to refresh your memory, the SEC sued Ripple in late 2020, alleging that the payments firm sold the crypto asset XRP as an unregistered security.
Attorney Jeremy Hogan said recently that he sees Ripple coming out victorious at summary judgment as he believes XRP was not sold as a security. Check out our previous article in order to learn more details about all this.