Ripple Success: Massive Growth Of Crypto-Powered Payments Revealed 
After a successful 2019 for Ripple and the XRP digital asset, 2020 is expected to be this and then some.
The San Francisco-based company managed to bag a lot of important partnerships back in 2019, and it gained a lot of recognition in the financial space.
Ripple has been making increased efforts to overcome the flaws that have been plaguing the decade-long traditional payments system SWIFT.
Ripple has also been boosting the XRP ecosystem and promoting the mainstream adoption of crypto and its products.
Bitso reveals Ripple success
Bitso is a Ripple-backed firm that revealed that they are currently processing 2.5% of the transactions flowing from the US to Mexico – this is one of the largest remittance corridors in the world.
It's also worth noting that Bitso is an important player that is powering Ripple's ODL. This is the On-Demand Liquidity product, the one that used to be known as xRapid and that's powered by XRP.
More than that, they are processing Ripple's cross-border payments powered by XRP between the two countries mentioned above.
You may recall that Ripple invested in the company back in October 2019. It's also important to know that the firm said that they are processing MoneyGram's flows into Mexico.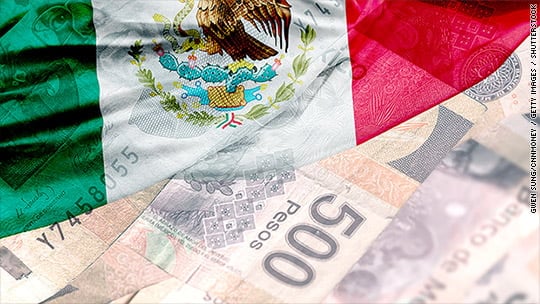 "Are cryptocurrencies useful for remittances?"
Emilio Rivero Coello, a senior strategy analyst at Bitso, stated that cryptos are "having a dramatic effect on the average cost of a three-hundred-dollar remittance by settling transactions more efficiently and quickly, and reducing fees from 2.83% up to as much as 5.62%," according to reports coming from the online publication the Daily Hodl.
Coello said that "For Mexico specifically, it is estimated that digital remittances could save recipients approximately fifteen days over the course of their lives, nearly 100 million hours in aggregate for the economy and almost $450 million in economic value based on the average income of a Mexican citizen."
We recommend that you head over to his original note in order to see what more he had to say on the matter.
I am a technical writer, author and blogger since 2005. An industry watcher that stays on top of the latest features, extremely passionate about finance news and everything related to crypto.
CEX.IO
Coinbase
Binance
Lasted news