UAE Exchange from the United Arab Emirates is teaming up with Ripple to launch new cross-border blockchain-power remittances in Asia. This new payments system will be based on Ripple's blockchain network, and it will be released sometime in the first quarter of 2019, announces Blokt.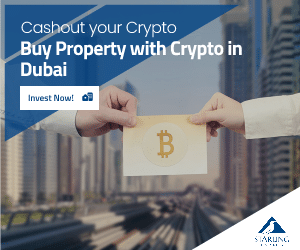 The focus is on Asian Remittances
Asia has been one of the largest recipients of the $613 billion in global remittances sent back in 2017. A massive part came from Asia expatriates who are working in the Middle East.
The UAE exchange is part of the foreign exchange firm Finablr, and it's one of the most critical players in this sector.
Most of these funds are sent using foreign exchange branches, but it's also worth noting that apps and websites also account for a continually growing part. More than that, the blockchain tech is expected to play an essential role in the upcoming years as well.
The UAE Exchange and Ripple plan to get this market with their services that are based on the blockchain tech.
"Blockchain holds tremendous promise for the industry, but there is progress to be made before we see it go fully mainstream," Finablr's executive director and chief executive Promoth Manghat commented regarding the blockchain's potential.
He continued and explained that "We expect to go live with Ripple by Q1, 2019 with one or two Asian banks. This is for remittances to start with, from across the globe into Asia."
UAE Exchange and Ripple teamed up in February
The companies' partnership dates from February 2018, and the goal was to process cross-border payments and help the Middle East company to become the largest payments company in this region while using RippleNet.
RippleNet, as you already know, includes more than 100 members (banks and financial institutions) which are engaged in making cross-border transactions quicker, cheaper and more manageable.
Blokt revealed that Finablr might also explore how Ripple is able to enhance their B2B solutions as well.