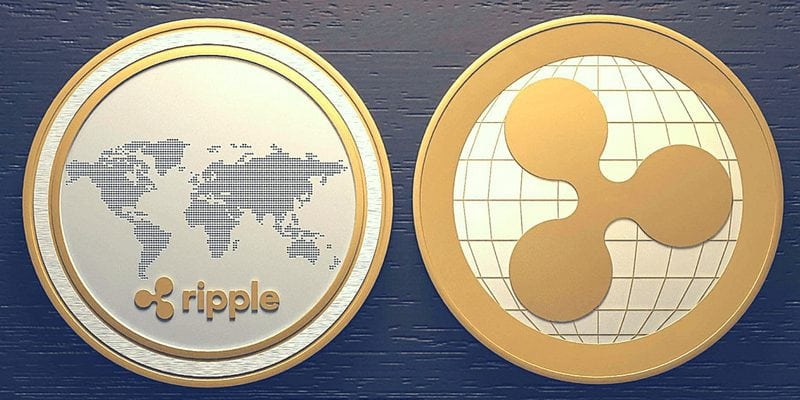 Ripple (XRP) –  and other evolving cryptocurrencies have brought evolution into the financial market, creating sundry of speculations and disruptions around the world that soon, the world will go cashless, abandoning all metal and paper currencies.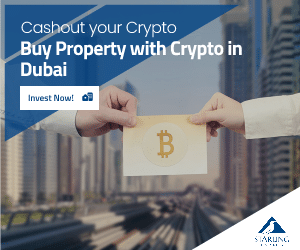 Though cryptocurrencies is not subjective to controls under any institution or government regulation and they are free from malicious acts or hack, however, it is well recognized by countries like England, UAE, Saudi Arabia among others who intend to adopt the method soonest.
While Bitcoin, founded by Satoshi Nakamoto in 2009 was the first to attract the attention of the populace, several other contending currencies like Litecoin, Cardano, Ripple among others have also been injected into the digital currency market, and each is aiming to be at the zenith.
Ripple, poised with the responsibility of creating a frictionless global fund transfer was co-founded by Chris Larsen and Jed McCaleb in 2012 at the Ripple Lab in San Francisco, California.
Chris Larsen and Jed McCaleb source: 99bitcoins.com
It is an advanced duplication of RipplePay which was created with the thought of issuing ledger where a grid of independent bodies are saddled with the responsibility of validating transactions based on transfer records so that optimum reliability can be maintained.
Ripple leverages on XRP transactional protocol in transferring fund excellently between two parties instantaneously, heedless of the currency and country embroiled. With XRP, Ripple can complete cost-effective transactions which will be made available for disbursements within 3.5 seconds.
Unlike other cryptocurrencies, Ripple is a more centralized digital currency within a broad realm.
Transaction channels in Ripple
For every transaction, ripple connects the payer and a payee, banks and digital asset exchanges using RippleNet.
Ripple uses a decentralized platform, RippleNet, to connect with all parties involved in a transaction for messaging, clearance, and proper confirmation. Funds transfer and other transactions are made possible with Ripple using its financial technology products.
Unparalled xCurrent
 Xcurrent is a software solution for enterprise which helps to process payment by granting banks the ability to complete transaction across borders almost instantly with an end-to-end tracking after messaging one another for confirmation.
xRapid and Transactions
Another product of Ripple network is xRapid. It is an on-demand liquidity pool that slashes the cost of transactions to minimal with the use of XRP. With xRapid, senders do not need to possess a Nostro account in the targeted currency.
xVia Reduces Your Stress
Using single integration, xVia, a product of Ripple makes sending money internationally stress-free irrespective of the currency. xVia provides users with an interface which has simple API, for global transactions.
The fundamental differences between ripple and other cryptocurrencies
The idea of regulation has been a matter which creates scepticism in the intuition of cryptocurrencies investors due to its decentralization policy.
With the advent of Ripples, such doubt has been cleared since its transaction are centralized and backed by Ripple Labs and some other financial institution like American Express, Santander, Westpac, RBC, among others. This is dissimilar to other cryptocurrencies like Bitcoin and Ethereum that are largely decentralized.
Ripple is validation oriented rather than Blockchain; it condenses it accumulated data using HashTree which involves a validating server for confirmation. In Ripple, banks seem to be favoured because of their involvement in transactions.
With the use of XRP protocol for transfers, transactions are more instantaneous than other digital currencies. It can handle 1,500 transactions (tps) with a recent update to a maximum 50,000 tps, which is way far from what Ethereum and Bitcoin can process within the same stretch.
Another divergence between Ripple and others is the growth, which is defined. Right from inception, it was created with its entire token rights, which is 100 billion XRP.
Ripple's Market Worth
Ripple is worth gold in the market. It has risen to a commendable price today. In December, XRP rose to a great height of $0.86 per token, and later increased to $1 per token before year-end. Now it has a market capital of $37,576,399,170, volume of $995,365,000, and a XRP is worth $0.9612 per token.
Recent developments in Ripple
With the unflinching thirst for more effective and efficient transaction that is cost-effective with an increased level of transparency in the world emerging market, banks and payment providers are beginning to agree on terms with Ripple to use its product for transactions.
The Saudi Arabian Monetary Authority (SAMA) also announced a ground-breaking agreement with Ripple to use xCurrent to improve all inbound and outbound payment in banks of the country.
The CEO of InstaReM, declaring his satisfaction partnering with Ripple said: "RippleNet members will be able to process a large number of payouts in Southeast Asian countries through InstaReM's secure rails."
In Countries like Hong Kong, Australia, India, and more, InstaRem, which get involved in and complete over 500,000 transactions a year will be using RippleNet to link its customers. Farther than expected, Ripple is beginning to grow its tentacles around the world with the passion to continue relentlessly.