Ripple (XRP)–While Litecoin has been paving the way for the revival taking place in the cryptomarketplace, Ripple has quietly been building a list of new partnerships and adoption-related announcements over the last two weeks. XRP, the currency that is attempting to disrupt the world of bank transactions and money-transfer services, had the largest percentage gain of any currency in 2017. It's going to be hard to top the per-coin increase in price from last year, but 2018 has the potential to be the Year of Ripple from the growing real world use cases and implementations of XRP. Ripple is going to disrupt the financial industry, whether through money transfer firms of bank to bank transactions–it's just a matter of time at this point.
Western Union Testing XRP Transactions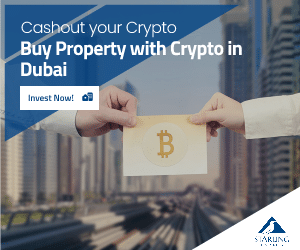 In January, Ripple's CEO Brad Garlinghouse announced that three of the world's top five money transfer companies would be starting pilot programs to test the utility of XRP. The first company to report implementation was MoneyGram, which gave a small bump to Ripple's price pre-market downturn as well as lending credibility to Garlinghouse's statement. Earlier this week, Western Union joined the growing list of companies piloting XRP for payments. While the price of Ripple has yet to move off of the news, Western Union presents a massive opportunity for XRP. Ripple has entered the realm of a trillion dollar industry, and has the speed, the cost-saving features and technology to not only modernize money transfers, but also disrupt the way people move capital around the globe. It's going to start with the integration into already-established power houses for money transfer (Western Union, MoneyGram, etc.). But how long before an enterprising developer creates an easy to use platform that allows anyone to go online and send Ripple anywhere in the world? All it would require is an internet connection and a means for purchasing XRP and converting it into a host nation's fiat. Coinbase and other exchanges essentially offer this feature, but they are not targeted specifically at the market using money orders. UBER has managed to circumvent the transportation systems of cities and will take it a step further with vehicle automation. What's to stop someone from bypassing the big transfer companies, who have long charged exorbitant fees, and pass the ease-of-use and cheap transaction capabilities of XRP onto the masses. Particularly as the world becomes even more globalized and integrated, with countries in Africa and the Southern Pacific joining the online economy, Ripple could play a much larger role than originally imagined.
Ripple: Pushing Back Against Doubt
If nothing else, the partnership with Western Union has proven Ripple and CEO Brad Garlinghouse to be a trustworthy entity in an otherwise murky industry of cryptocurrency. Crypto, from the purposely manipulative tactics of Roger Ver and Bitcoin Cash, the implosion over user-treatment with Coinbase, or the confusion (and possible shady implications) of the BitGrail hack, suffers from an image problem. Investors in cryptocurrency are a fervent group that genuinely see a purpose and bright future for the growing technology. However, a growing list of scandal and deceit has marred the massive gains to be made in the industry with an equal amount of fraud.
Ripple, to this point, has been a quiet beacon of hope and a source of behavior that the rest of the market should strive to emulate. When Garlinghouse made his comments in early January, there were detractors. There were dissenters. There were people who thought he was trying to prop up the falling price of XRP following the Coinbase dismissal. Nathaniel Popper, writer for the New York Times and author of Digital Gold (one of the first narratives of Bitcoin's history), prompted Garlinghouse's response when he reported, through anonymous sources, that no bank of substance was planning to implement XRP. Garlinghouse is proving that Ripple makes good on announcements and, more importantly, is being aggressive in the pursuit of partnerships. No other cryptocurrency, not even Bitcoin, can boast as much real-world utility at this point as XRP.
While MoneyGram and Western Union represent pilot programs–not full-fledged partnerships or long term commitments to XRP–it creates the market conditions for exponential Ripple adoption. Now every company in the money-transfer industry (a field that commands billions of dollars in net profit annually) must take notice of Ripple and create contingency plans for XRP implementation. Business is all about competition. In Zero to One, legendary investor and Paypal founder Peter Thiel makes the argument that only technologies with 10x functionality have the chance to disrupt and lead an industry. Ripple has the potential for disruption. Ripple is cheaper, faster, and more secure than any widespread form of currency that has ever existed before in human history. When compared to its competition (SWIFT in the financial world; Bitcoin in cryptocurrency) it has more than a 10x advantage in transaction speeds and costs.
It may not mean that we will be spending XRP at Starbucks by the end of the year, but if Ripple can continue to grow important partnerships, then exponential adoption and implementation is right around the corner.