The crypto market has been stagnating for quite a while now, despite the investors' and traders' expectations, especially after the Bitcoin halving.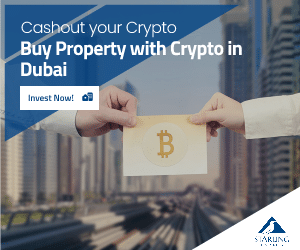 Bitcoin kept re-testing the important $10k level, but it was not able to hold above this FOMO-triggering resistance level.
At the moment of writing this article, Bitcoin is trading in the green and the king coin is priced at $9,462.36.
Bitcoin could see a rally soon
Ripple CEO Brad Garlinghouse said that the current state of the global economy places Bitcoin, and the crypto market is a position to rally.
He had a virtual meeting on YouTube, and he said that he's expecting the economic stimulus measures in the US and abroad to have a negative impact on the US dollar in the future.
"I think the government stimulus now stands at about $3 trillion here in the United States alone. I expect it's going to continue to grow, and I think that, while probably necessary to prevent an even more significant macro economic calamity, it definitely is going to have an impact on the future," he said.
He continued and explained, "It will, I believe, result in the debasement of fiat currencies. And you are seeing that in some emerging markets already, where the exchange rates have started to shift. But even here in the United States, it's a factor."
Bitcoin was created for a financial crisis
Garlinghouse also made sure to point out the fact that Bitcoin was created for a financial crisis.
He also said that the crypto movement managed to offer digital alternatives to gold and he believes that the crypto market will actually be benefiting from the financial crisis in the middle of which we are these days just like gold did following the crisis from back in 2008.
We recommend that you check out the complete video above to see what Garlinghouse had to say more.